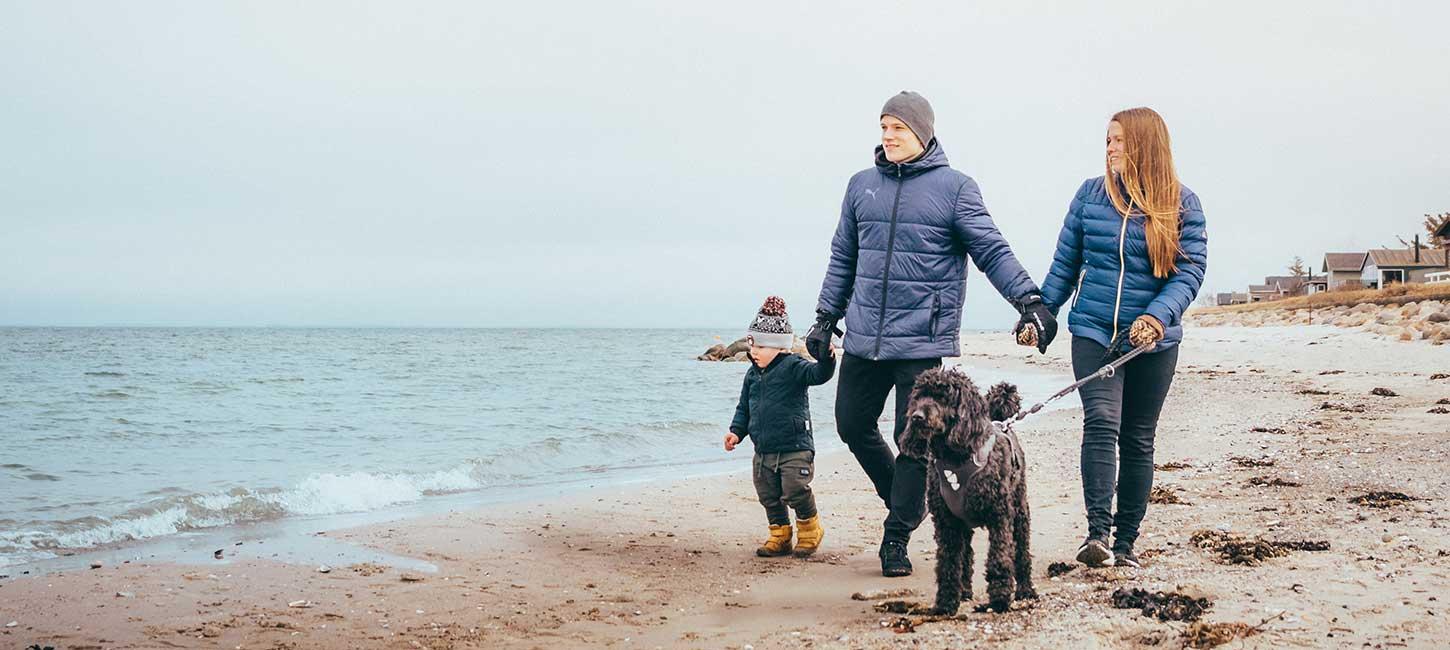 Winter on North Funen
Great nature, a delicious pie, a good time with the kids in the holiday house and just pure relaxation - that's North Funen in winter. Enjoy a nice winter holiday in peace and quiet on North Funen!
Hygge on North Funen
Want to have a good time? See the nice old market town Bogense or visit one of the local artists! Or go castle sightseeing or visit the museum in Bogense.
Winter in the North Funen countryside
Enjoy the great view and a nice walk in the beautiful winter nature of North Funen! Bring your binoculars, a rain coat, good boots and a thermos with hot coffee, tea or cocoa - and you're ready!
Leg sammen i vinterferien på Nordfyn!
Vintervejr er uforudsigeligt, men husk at der er ikke forkert vejr, kun forkerte klæ'r 😉 Men hvordan gør vi det sjovt at lege og hygge os sammen med hele familien i vinterferien?
Vi er klar med gode lege-tips:
Organiser jeres egen familieturnering 🏅med discgolf ved Fuglsang Strand - det er nemlig også sjovt om vinteren!
Tag på naturbingo i vinterlandskabet med VisitNordfyns vinterbingokort og se om I kan få hele pladen fuld!
Find tusser og farver til sten 🎨 hos Pirater og Prinsesser og mal de flotteste sten, som I kan tage med ud på tur bagefter og give stien lidt kulør😍
Ta' en tur i Bogense Svømmehal og se hvem der kan plaske allermest🌊
Lav det flotteste kunstværk af sten og grene på jorden og gør det til et evigt minde med et foto📷
Er der sne, så kan I lave en høj snemand eller en smuk sneengel i sneen⛄👼
Far af sted på Natureventyr rundt på Nordfyn med gratis app og bliv hovedpersoner i jeres helt egne eventyr🐉👸
Prøv at se om at kan finde nogle af de geocaches, der gemmer sig rundt i Nordfyns natur - det kræver kun at I downloader Geocaching-appen👍.
Winter accommodation on North Funen