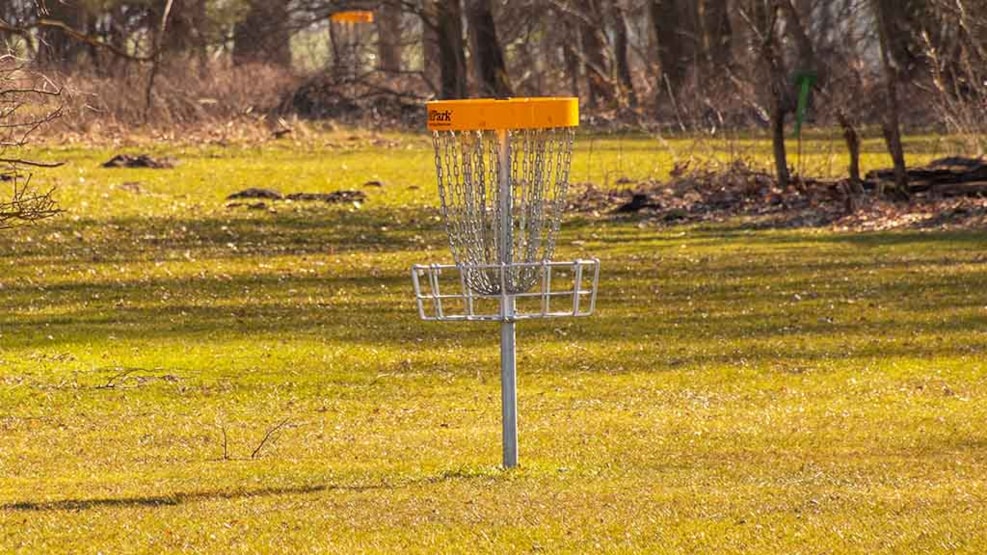 Fuglsang DiscGolfPark
Bring your family or friends for a game of disc golf at Fuglsang DiscGolfPark by the beach between Tørresø and Hasmark - it's fun, exciting and will make you sweat!
Fuglsang DiscGolfPark is located by Fuglsang Strand close to Fuglsanggård Forest - and that means an exciting course that extends over both open terrain and the forest. The course is a good mix of holes in open terrain and forest holes. The holes in open terrain are all par 3 and relatively easy with plenty of opportunities for birdies - and the course is very suitable for beginners and families.
The forest course is more challenging - try hole 6 at 174 meters, for example. The course has 9 holes, and the course length is 883 meters.
The course was laid in 2019. You can bring your own discs, and otherwise it is also possible to rent discs at Dagli'Brugsen Bårdesø, which is 1.7 km away from the course. The course is free to use. Please pay attention to other players and passersby.
Disc golf
Disc golf can be played by anyone, and the principles are the same as in golf: It's all about getting a hole in one, but instead of clubs and balls, discs are used and the holes are known as baskets.