Castles and Manor Houses of North Funen
Go on a tour of the pretty castles and manor houses in the countryside from Odense Fjord to the Langesø Woods
Our beautiful mansions and castles are the pearls of the northern Funen countryside: 15 beautiful and very different mansions. Some of them you can visit, some of them you can even stay at, and ypu can also go on a nice sightseeing tour past the North Funen castles - they are also impressive to look at from the outside.
Visit the castle!
Visit the Renaissance castle Harridslevgaard and see what is hidden behind the thick gates. Or see Hofmansgave's old park at Odense Fjord and the art gallery in one of Hofmansgave's side buildings. Enjoy a nice walk along the lake in front of Dallund Castle or a nice walk at the Langesø lake and in the forests at Langesø Estate.
Castles and Manor Houses
See the beautiful castles and manor houses! The buildings are privately owned, but you're very welcome to admire them form the road and perhaps take a #castle selfie!
Stay in the castle!
Want to spend the night in a real castle? Or try a meeting or a conference in beautiful surroundings in a nice manor house? You can do that on North Funen!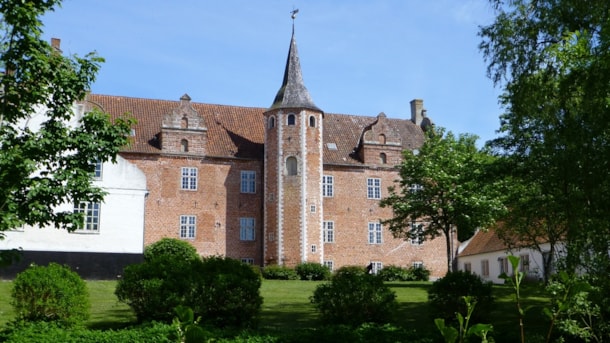 Holiday apartment at Harridslevgaard Castle
In the Northern wing of the castle, we have a small, newly renovated bed & breakfast apartment that can be rented for one night or several days.There is a private bathroom with a bathtub and shower.  ...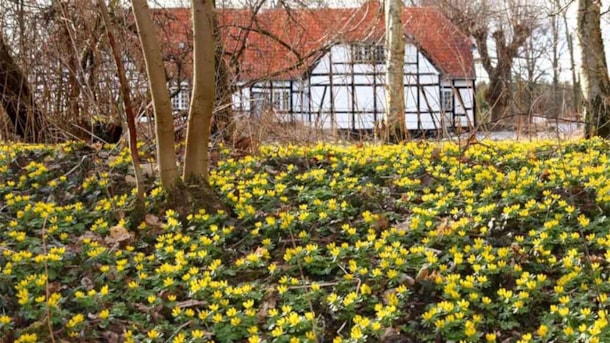 VisitNordfyn
Photo: Ole Thrane
Jerstrup Manor House
Jerstrup manor is beautifully situated by forest, lake and the long stream Kragelund Møllebæk, and the pretty half-timbered building is worth a little detour just for the view.