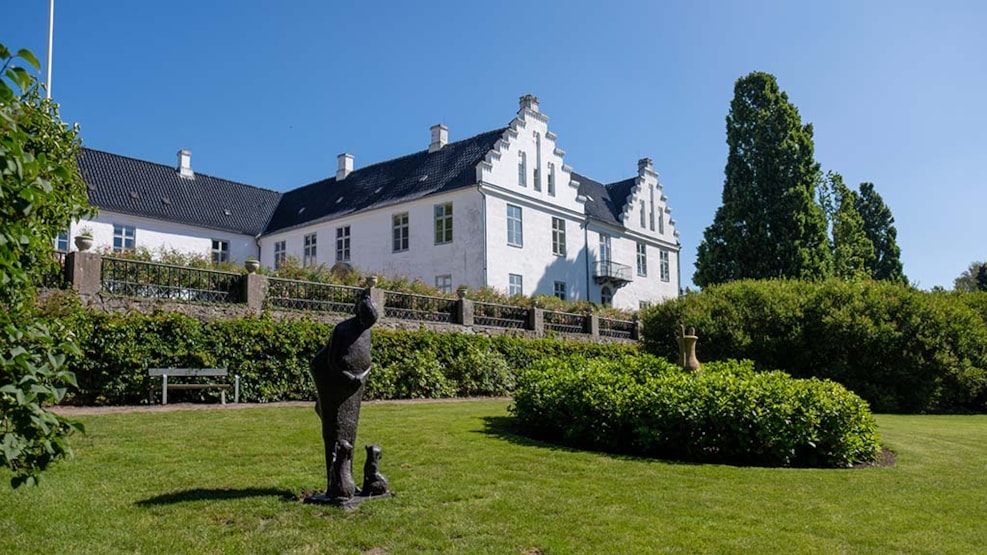 Green Experience
Dallund Castle by Søndersø
See the impressive white castle building at Dallund, which dates back to the 16th century - and take a walk around the beautiful lake in front of the castle!
Dallund castle is beautifully situated at the lake of Dallund. 
Dallund is known as a manor house dating back to the 14th century, but the oldest part of the current building was built about 1520 by the owner Eiler Bryske. Since that time, the building has been expanded and rebuilt, until it received a major restoration in 1849 and got its current appearance.
The castle was formerly owned by the Blixen-Finecke family. After the death of the last baroness in 1926 the castle was sold at a public auction to the pharmacist P. Helweg Mikkelsen, who handed it over to the public health insurance. The castle is now owned by the siblings Meike and Bjørn Bahnsen.
Dallund Castle is used as conference facilities.
Lake Dallund
Dallund castle and park is not open to the public.
There is a path around the lake where you can enjoy a nice walk. In the area you will also find a nature playground for the children and a bird watching tower by the lake. Large groups are kindly requested to make appointments. 
Fishing in the lake is not permitted without prior arrangements.
The castle grows its own biodynamic vegetables, free-range chickens and the castle's own honey.