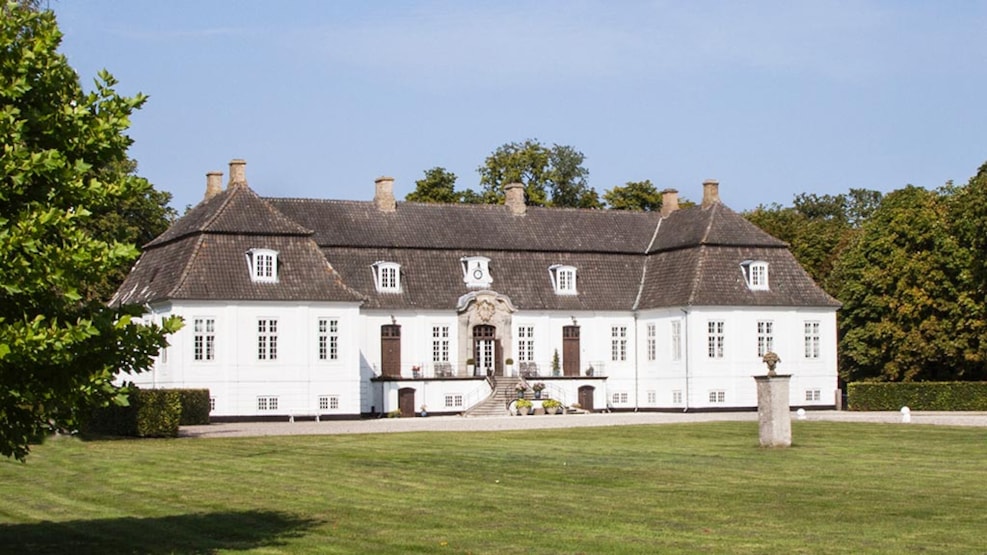 Margård
Close to Søndersø, you'll find the very beautiful manor house Margård, and the estate has been here since the 14th century.
Margård is a very beautiful manor house in gorgeous surroundings between Odense and Bogense.
The estate is privately owned, and is a working farm with agriculture and forestry. The main building is a private residence. There is also a forest burial ground in Margård forest not far from the manor house.
Margård is an old farmhouse that was mentioned for the first time in 1310. At that time it was a small farm, but fields were gradually bought from the crown, so the estate became much bigger.
The main building dates back to 1745. It was designed by architect Johann Gottfried Rosneberg in neoclassical style. The building was damaged by a fierce fire in 1953, but was restored and is preserved today.