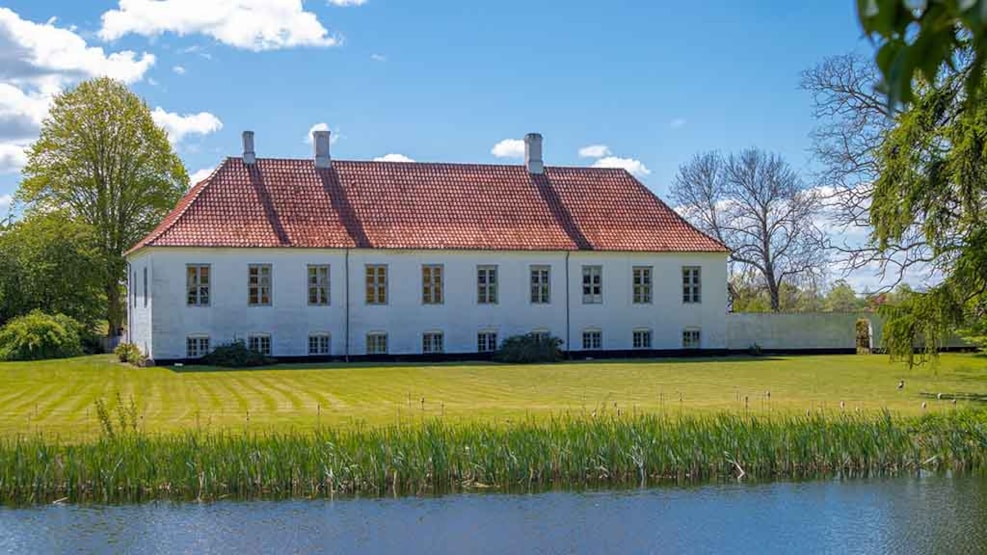 Sandagergård
The beautiful building next to Sandager Church is the old manor house Sandagergård, which has been built and rebuilt a few times here on the site.
Sandagergård is a fascinating building that had the status of a manor house for many years.
The manor is mentioned for the first time in 1385, when it was owned by the squire Fin Nielsen Skriver. Since then there have been many owners. From 1485-1678 it was owned by the Danish noble family Quitzow. In 1834, the manor was bought by the county of Gyldensteen, and the building and land have belonged to the large Gyldensteen estate ever since.
There have been several previous buildings on the site. In 1659, the then manor house was looted and destroyed by Swedish soldiers who occupied Funen in the second Carl Gustaf war between Denmark and Sweden (1658-1660).
The current building consists of the west wing, which was built in the early 17th century, and a north wing, which was built in 1713. There was also an east wing, but it was demolished in 1795. The old half-timbered barn from 1725 is particularly beautiful.
After the end of the Second World War, the buildings were made available to Danish children from Flensburg.
Sandagergaard is located on a rampart next to Sandager Church.
The manor house is privately owned and can only be seen from the road.