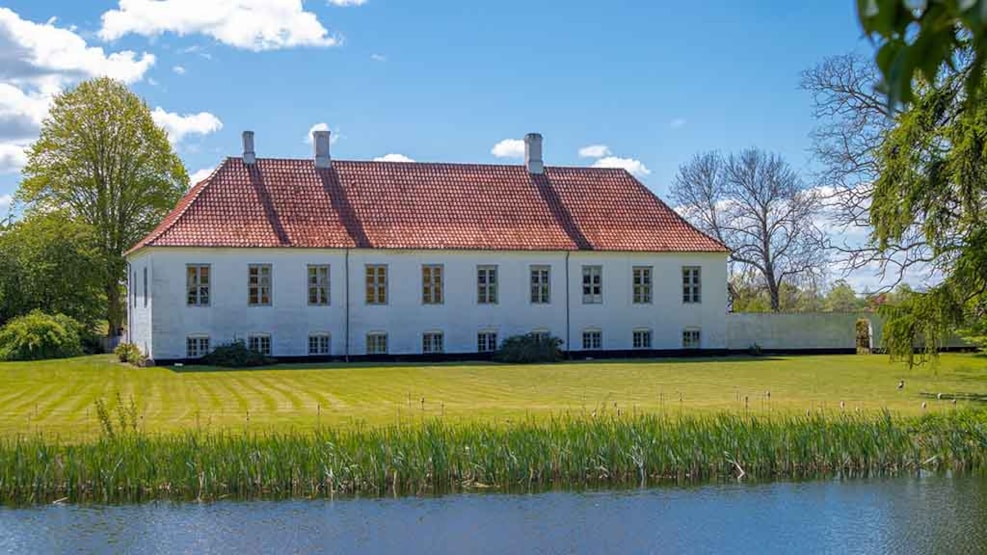 Sandagergård
The beautiful building next to Sandager Church is the old manor house Sandagergård, which has been built and rebuilt a few times here on the site.
Sandagergård was first mentioned in 1385, and at that time it was already considered a manor estate. The manor has had many owners, including the Quitzow family, which owned the estate for 200 years. In 1834, the count of Gyldensteen bought the manor, and it has since been owned by the Gyldensteen estate.
The main building of Sandagergård dates back to 1610. In 1713, the eastern and northern wing was built. Most of the northern wing was torn down in 1795, giving the building its present look.
Do notice the beautiful old half-timbered barn built in 1725.
At the end of the Second World War, the buildings were placed at the disposal of Danish children from Flensburg.
Sandagergård is situated next to the Sandager Church, surrounded by moats.
The manor house is private and can only be seen from the street.