Farm shops and gourmet experiences on North Funen
Enjoy the most delicious honey, the best strawberries, potatoes, cherries and apples directly from the fruit grower, and of course the good meat from the cattle. Find food from Nordfyn's farm shops! And find the bakeries and stores where you get the best cheese, fish, and wine.
Meet the local food producers and get a taste of the specialties! On North Funen, we have many different farmers who breed and produce everything from honey and cherries to cattle and chickens. Visit the farm shops and enjoy the delicious food and see where the food is produced! Looking for wine, cheese, freshly baked flutes or the deliciously fragrant Bogense coffee? See you in the gourmet shops where you'll get good service and find the delicious items. Get a taste of North Funen!
Buy fruits and vegetables on North Funen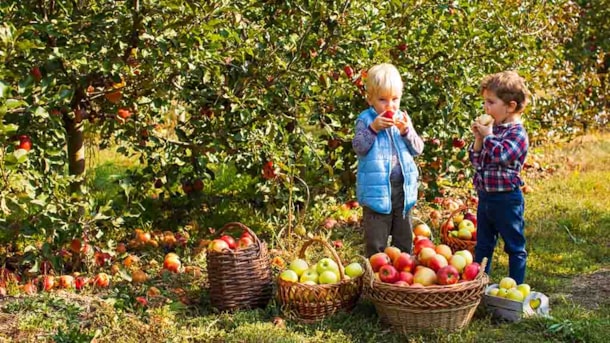 VisitNordfyn
Photo: Colourbox
Egeby Frugtplantage
Egeby orchard offers delicious apples and pears, plums and sweet cherries in season and apple juice, cider and much more all year round!
Buy meat and meat cuts on North Funen
Buy freshly baked bread on North Funen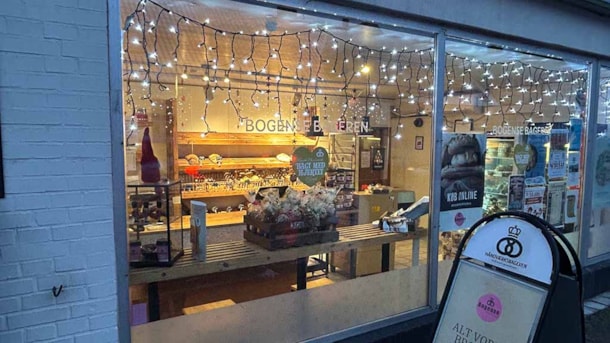 VisitNordfyn
Photo: VisitNordfyn
Bogense Bageren (Bakery)
From the bakery Bogense Bageren you can buy freshly baked bread with the best ingredients all day - enjoy a delicious cake, rolls or a good rye bread!
Buy cheese on North Funen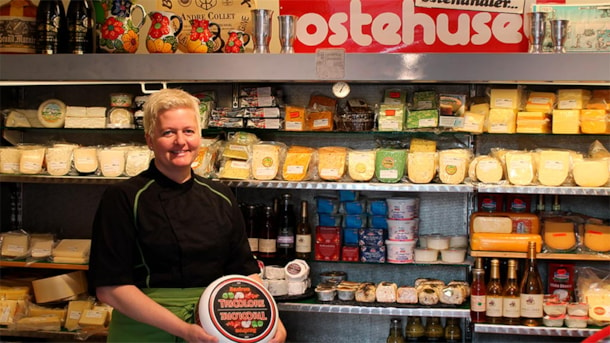 VisitNordfyn
Photo: VisitNordfyn
Ostehuset Otterup
The Otterup cheese house has a large selection of delicious cheeses, and of course there is also good wine, sausages, liver pate and many wonderful specialties - don't miss it!
Buy fresh fish on North Funen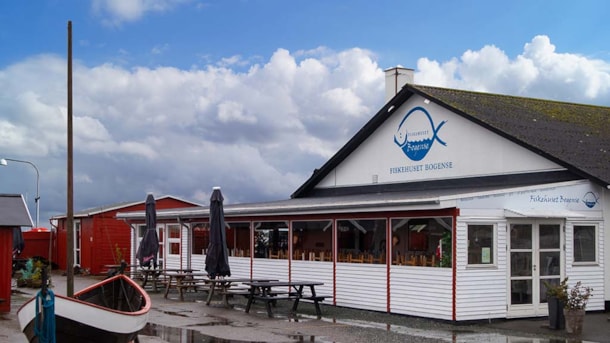 VisitNordfyn
Photo: Fiskehuset Bogense
Fiskehuset Bogense - the fish shop
Fresh fish, smoked fish, fish cakes and many other delicious items - if you want to buy fish to take home, go to the Fiskehuset shop in Bogense Old Harbor!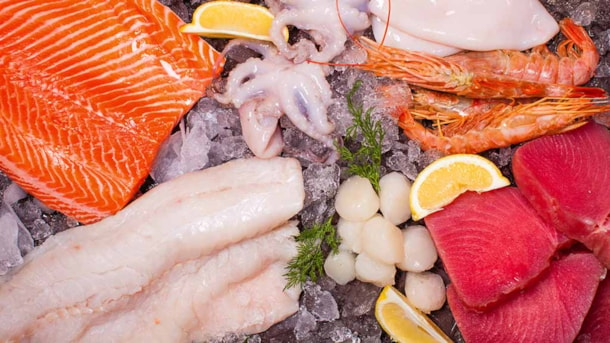 VisitNordfyn
Photo: Colourbox
Storm's Fisk - Fish van
Storm's Fisk sells fresh fish, smoked products and homemade fish patties directly from the van both Thursday and Saturday!
Buy wine and delicacies on North Funen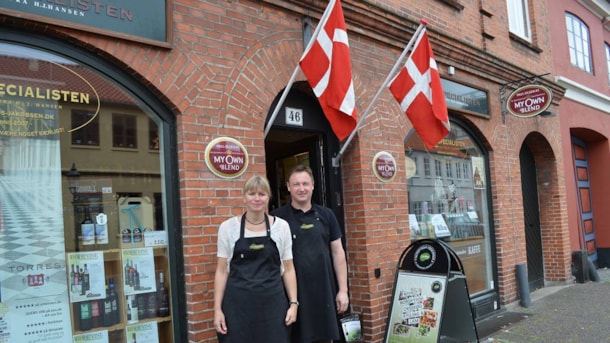 VisitNordfyn
Photo: VisitNordfyn
Hos Jakobsen - Vinspecialisten Bogense
Good wine, exciting beer, a large selection of whiskey and gin, chocolates produced on North Funen and many other delicious specialties - if you want to be pampered or wish to buy delicacies to take h...
VisitNordfyn © 2023
English