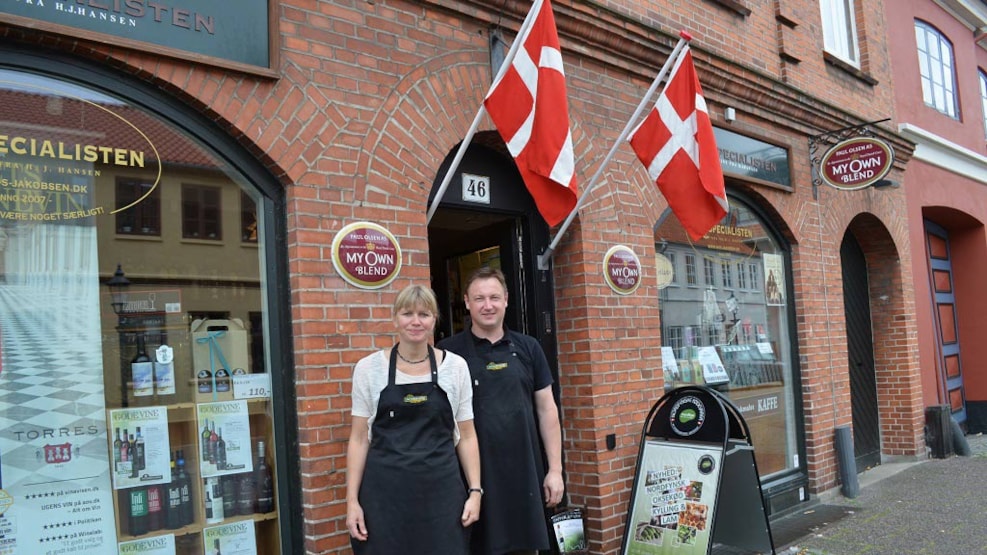 Hos Jakobsen - Vinspecialisten Bogense
Good wine, exciting beer, a large selection of whiskey and gin, chocolates produced on North Funen and many other delicious specialties - if you want to be pampered or wish to buy delicacies to take home, then Vinspecialisten Bogense has it all for you!
The wine shop offers a wide selection of wines, beers, spirits, coffee, tea, chocolate, tobacco and specialties from North Funen.
The staff will be happy to guide you about your choices - and of course, you can bring delicacies from North Funen home with you.
Opening hours:
Monday-Thursday: 9.30 - 17.30
Friday: 9.30 - 18.00
Saturday: 9.30 - 14.00
Sunday: Closed