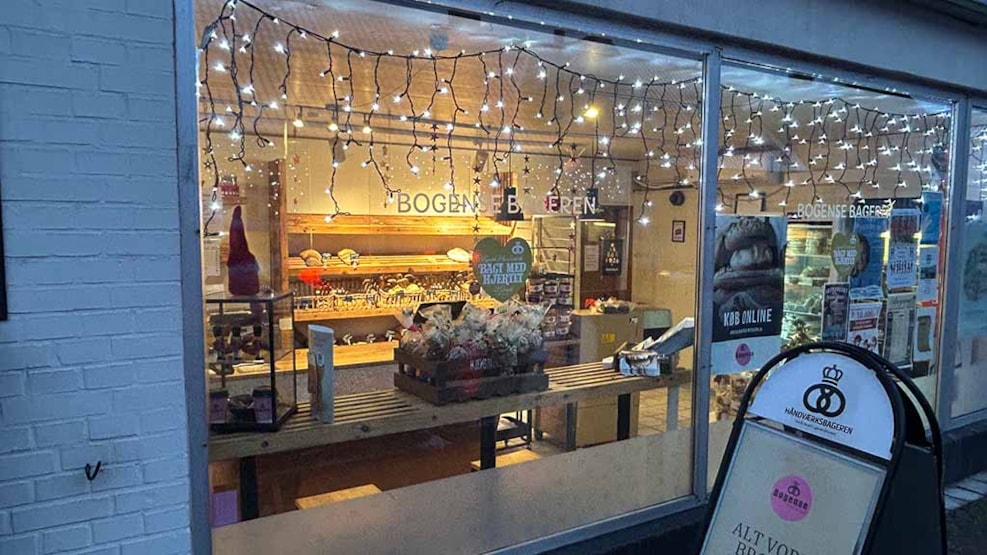 Bogense Bageren (Bakery)
From the bakery Bogense Bageren you can buy freshly baked bread with the best ingredients all day - enjoy a delicious cake, rolls or a good rye bread!
The baker in Bogense with the best bread and cakes!
You can be sure that the pastry is always fresh and delicious and made with the best ingredients.
You'll always find a huge selection of breads, cakes and tasty specialty breads and other small delights in the store in Bogense.
Every day, there are delicious freshly made lunch sandwiches and sandwiches.
Sandwiches and cold cuts can be offered on request.
The bread and pastries are baked from scratch, and the bakers use sourdough, pre-dough and poolish to provide a better taste and a good crust. Furthermore, the special bread is baked in a stone oven which ensures an extra crispy crust.
Opening hours
Tuesday to Sunday: 06:00-16:00

To the sailors
Every summer from 1 May, the baker in Bogense offers sailors fresh bread to be delivered at the Harbour Office (Bogense Marina) at 8 am every morning. You can order your bread here.