The best fishing spots on North Funen
Where do I catch fish on North Funen? Where are the best fishing spots? Are there any fishing lakes? We're here to help and we 've found the best fishing spots and fishing lakes for you!
Looking for a good place to go fishing? North Funen offers some of Denmark's best fishing spots. Here is a long coast with many exciting and good fishing spots where you can find sea trout, hornfish, flatfish and other fish.
Or take a nice fishing trip to the beautiful fishing lakes around Nordfyn. It's fun for children and adults and you can choose between a nice fishing trip in peace and quiet or a fun fishing trip with the whole family.
Fishing spots along the coast of North Funen
Fishing lakes on North Funen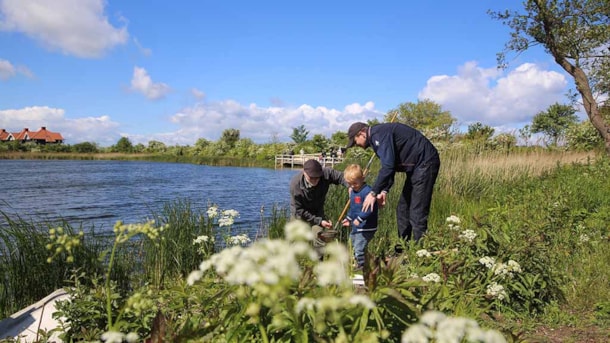 Nordfyns Kommune
Photo: Nordfyns Kommune
Barfods Dam (Pond) in Bogense
Barfod's Pond is a beautiful idyll where you can fish, enjoy the packed lunch in the open nature or jump around on the nature playground next to the pond!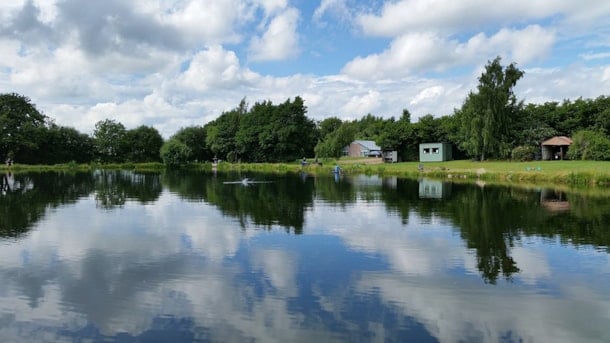 Børges Put and Take
Photo: Børges Put and Take
Børges Put and Take
There are always plenty of rainbow trout in the four large fishing lakes and the small fishing lake for children. It's fun for family and friends in the beautiful surroundings at Rydskov.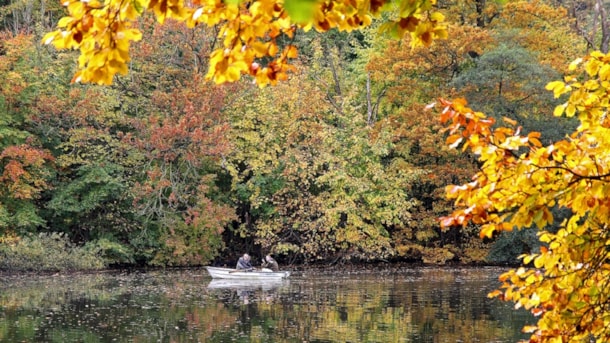 Ole Grost
Photo: VisitNordfyn
Fishing in Langesø
Rent a boat and go fishing in Langesø by Morud - here are good fishing opportunities and a unique nature experience in the lake by the large forest.
VisitNordfyn © 2023
English