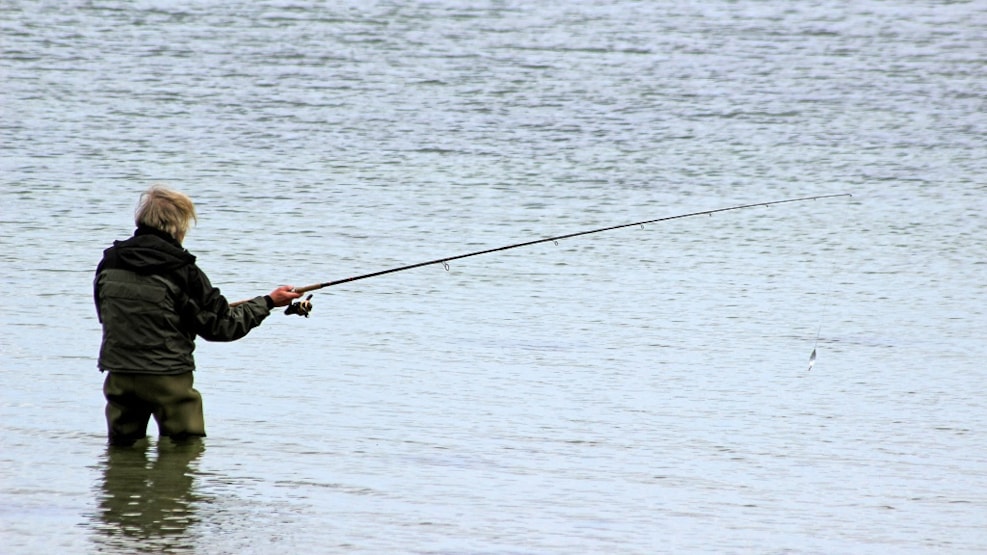 Fishing at Flyvesandet - Agernæs – Egebjerggård
Flyvesandet is a good fishing spot where there are lots of fish most of the year in the deep water along the coast. There are also good opportunities for fly fishing.
Flyvesandet has a varied coastline including stones, shell banks, sand and vegetation. The depth of the sea varies and there are groynes along much of this long stretch of coastline.
Sea trout can normally be caught all year round, especially early in the morning between August and November. The deep basin along the coast contains fish all year round. This is a great place to catch grey mullet from August onwards and large quantities of garfish in May. Suitable for fly-fishing in a westerly/south-westerly wind.
Parking at Flyvesandet Camping.
Peak season: April-July and September-October
Mid-season: March, August and November
The entire area is a conservation area and is well worth a visit at any time of year. Agernæs, Flyvesandet, Egebjerggård and Enebærodde are areas where the many sea trout, from the Odense River and the other smaller rivers that enter the fjord, grow and mature.