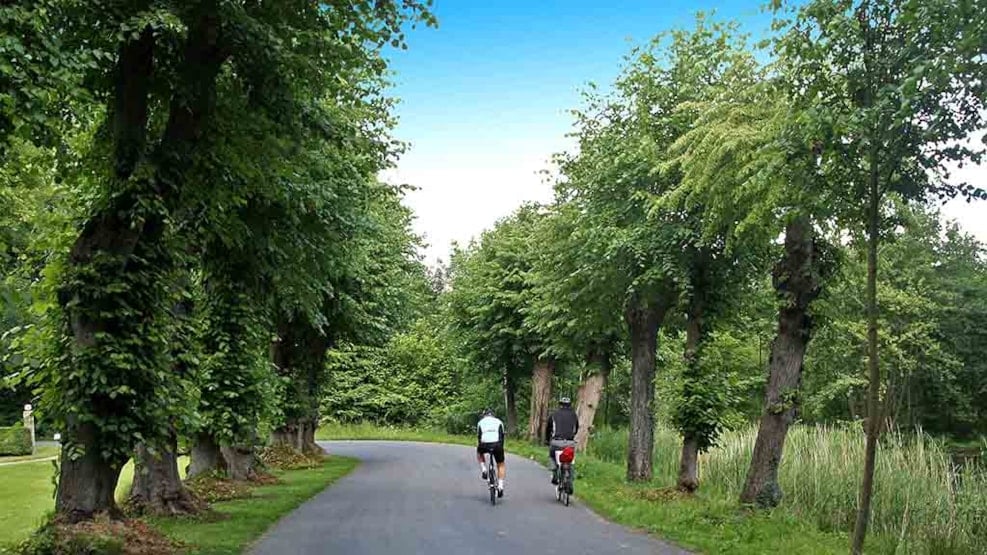 The Castle Route on North Funen
The Castle Route stretches over 660 km of bike route throughout Funen - and on North Funen you can follow two stages of the Castle Route of a total of 105 km in the most beautiful landscape passing by no less than 10 manors!
The Castle Route on North Funen consists of two parts along the beautiful route by the Odense Fjord and past Hasmark Strand, cross the flat plain that was once the bottom of the fjord, and drive through the idyllic Funen landscape and through Denmark's nicest market town Bogense and past the Old Harbour along the coast with a view of the Kattegat.
On the way, you'll see idyllic old villages, ancient burial mounds and 10 manor houses.
There are signs to show the way.
There is a sculptural relief in honour of the route at the Town Hall in Søndersø along the Castle Route - go see for yourself!
Castle route Middelfart-Bogense
➡ Map of the Middelfart-Bogense route
This stage on the Castle Route is 40 km long. Along the way, you can enjoy a beautiful landscape with a fantastic view of the Kattegat - the view at Båring Vig is absolutely magical! And from Skåstrup Strand you'll bike along the beach and the old coastal dike before you get to Bogense Marina and Bogense Old Harbour.
You can make small detours to see the Oregaard manor and Harridslevgaard Castle.
The manor route Bogense-Odense
➡ Map of the Bogense-Odense route
This part of the Castle Route is 65 km long. On the way, you'll see the cozy old market town of Bogense, drive past Funen's largest nature restoration site Gyldensteen Strand and past the old Ice Age lake at Dallund Castle and on the beautiful route along the Odense Fjord.
On the stage you will pass many manor houses: Gyldensteen Castle and Sandagergård close to Bogense (and from here you can take a detour to Jerstrup Manor), Nislevgaard and Ørritslevgaard close to Otterup and Hofmansgave by Odense Fjord - where you can also take a detour to Østruplund, which is close to Klintebjerg Harbour.