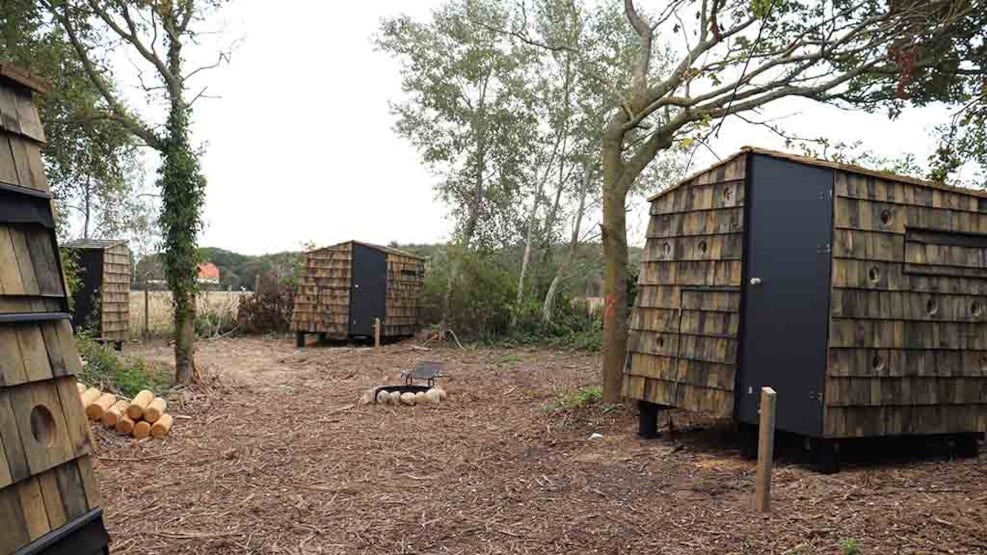 Shelters at Skåstrup Beach
Stay in shelters right by Skåstrup Strand with a bathing beach and beautiful views of the Kattegat on one side and forest and fields on the other side!
There is room for a big group, and you can relax and enjoy the quiet, because the blue shelter pioint with room for a total of 15 people is hidden in a small cluster of trees next to the beach.
There's a nice sand beach with a bathing jetty and a raft available in the summertime, and the shelter area is also next to several good hiking and biking routes, where you can explore the North Funen nature.
⇒ See the Clover Leaf trails in Skåstrup
⇒ See North Funen's coastal path
Practical information
There are three shelters with room for 5 people each.
There is access to a toilet, so remember to bring your own toilet paper.
There is no access to drinking water.
There is a campfire site, but it isn't possible to collect firewood in the area, so you need to bring your own firewood.
It's not possible to set up tents, and dogs are not allowed.
There is parking space about 4 meters from the shelters.
The nearest shopping opportunities are in Bogense about 9 km away or Brenderup, which is also about 9 km. away.
The shelter site is located next to a pumping station.
Price
DKK 30, - per person per night
Book