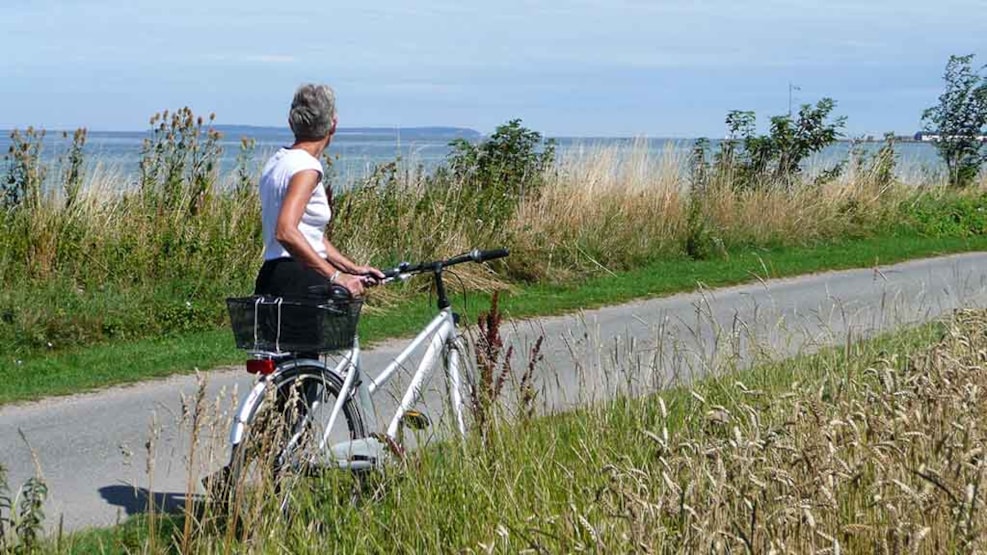 Coastal trail Nordfyn
Now you can walk along the water between Skåstrup and Bogense Marina on North Funen's coastal path - enjoy a lovely walk and a simply impressive view!
North Funen's coastal trail gives you the opportunity to experience North Funen from the coast on a lovely hike. The route stretches between Skåstrup and Bogense Marina, and you walk along the coast all the way. The route goes partly on the beach and partly by the old dikes. The route is about 6 km long. The route is marked by blue signs with a wandering person and it is easy to find your way.

There are parking spaces in three places along the route where you can start or end your walk: Skåstrup Strand, where there is a parking space and public toilet, Donnervej by Nymark in the middle of the route and Bogense Marina, where there is a large parking space and public toilets available.