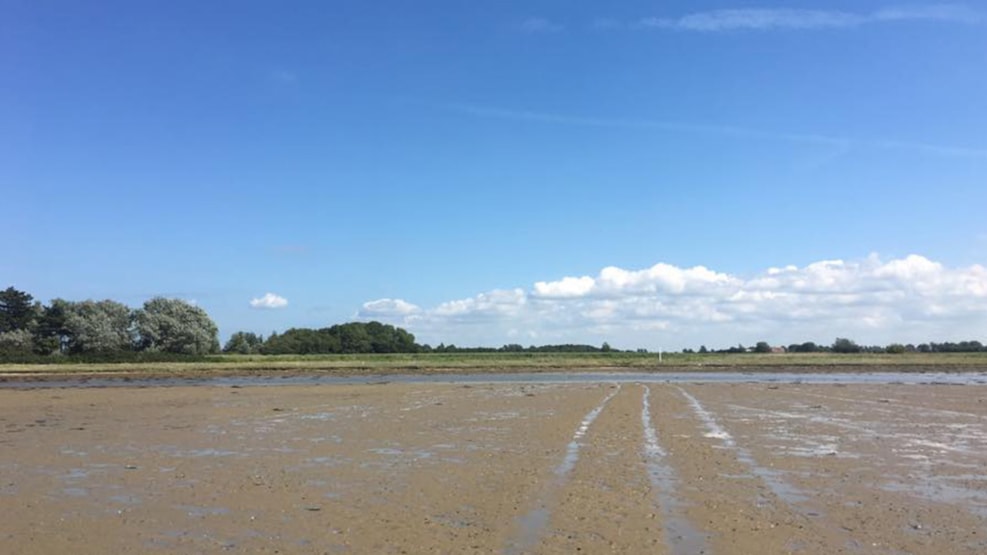 Ejlinge Island
Ejlinge is a tiny island north of Bogense and close to Æbelø - visit the island and see its beautiful coastline and impressive bird life!
Ejlinge is a small island close to Bogense and Æbelø.

Here is an impressive view and a beautiful coastline along the entire island.

For many years, postman Valdemar Knudsen, the last postman who was responsible for delivering mail to the islanders of Æbelø, Dræet and Ejlinge, lived here. It was a task that required him to wade, cycle, row and walk more than 20 km each day to deliver the mail - and he did. He took care of the assignment from 1951 to 1972 and had taken over the task from his father, who was the island's postman for more than 30 years.

You can still see Valdemar Knudsen's white house at Ejlinge, the last house that was inhabited year-round on the island. Today Ejlinge has several owners and is used both as a summer residence, for farming and as a nature reserve as the beach bed in the island's eastern part is home to a rich bird life.
Visit Ejlinge
The island is privately owned, and it is not allowed to stay on the island. But you are very welcome to walk along the beach all around the island. You get to Ejlinge by wading through the water from Lindøhoved. You can see a white pole at Lindøhoved, which indicates from where to go. At low tide, there is not much water here, and you can walk in rubber boots. A trip along the waterway and around the island takes approx. two hours. Remember to check the tide chart.

Note that Ejlinge is very close to Nordfyn's coast further north. But in this narrow strait the water is very deep, there is a strong current, and there is no firm bottom, but a thick layer of mud. We therefore strongly advise against going this way.

Ejlinge is 16 hectares and reaches approx. 3 meters above sea level.
⇒ Tide table May-September 2023