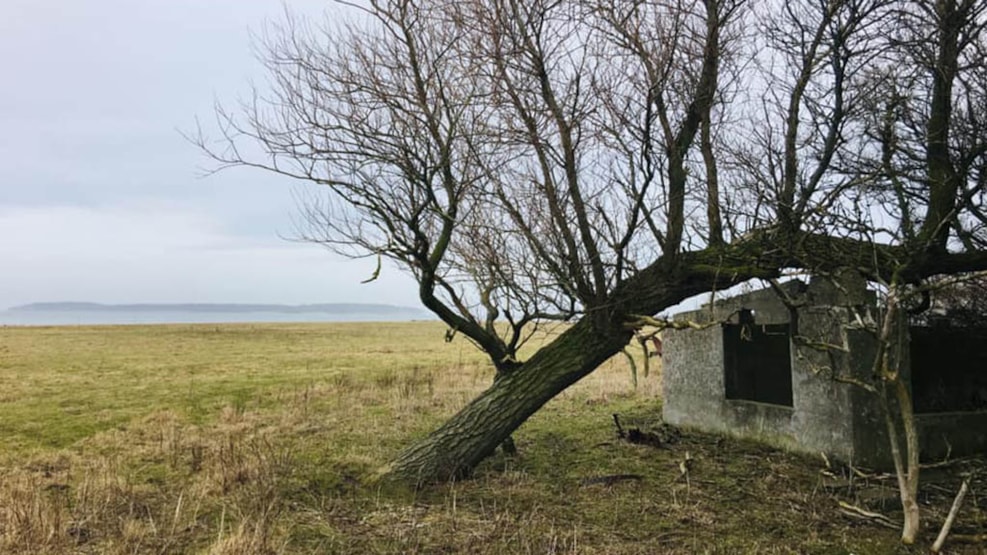 Dræet (Island)
Once upon a time, 40 people lived in their own little community here - now there are only ruins and nature left. Dræet is a tiny island close to Æbelø, and today the birds have taken over - but you can visit the exciting island out of the breeding season.
Dræet is a tiny island northeast of Bogense, close to Æbelø.

Once it was home to a small community of 40 people with farmers and fishermen among them. Today, only the ruins are left and stand as evocative traces of the families and personalities who lived here. It is not possible to visit the ruins. The island has been abandoned since 1960.
Nature reserve
Today, Dræet is a protected nature reserve, and here is plenty of wildlife. It is a popular breeding area for birds, and therefore access to the island is prohibited during the birds' breeding season from 1 March to 15 July. During that time, you can only see the island from the outside while you pass by on the way to or from Æbelø.
Discover the island
Explore the deserted island! You get to the island via the tide road from Lindøhoved. Be sure to follow the tide chart.
⇒ Tide table May-September 2023
When the water is highest, it goes approx. to the hips of an adult man. When the water is lowest, it goes to the ankles of an adult. The island is deserted - and that means you must bring everything with you. So remember to bring water, food and other necessities - and remember to take your garbage with you again when you leave the island.
Dræet is approx. 28 hectares and rises only 3 meters above the water surface, and the place name is mentioned in writing for the first time in 1501 as Dret, possibly from the word dræte, which means draught and indicates that the place was used for fishing. Even today, the island is worth a detour!