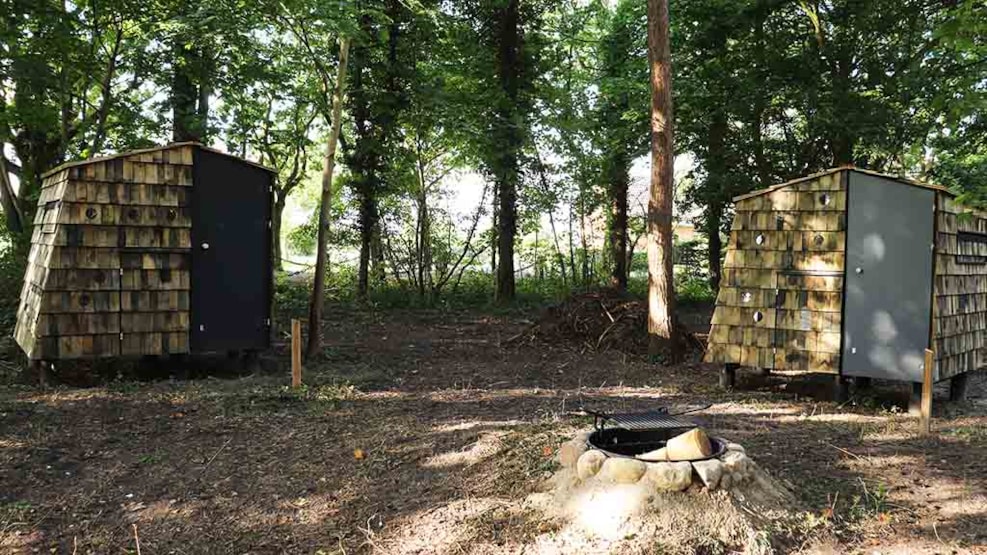 Shelter on Flyvesandet
At the tip of Funen is Flyvesandet, and here you can spend the night in two shelters with plenty of space close to the sandy beach, forest and the bird sanctuary Agernæs with a fantastic view.
About 1 kilometer from the tip of Flyvesandet with a beach to one side and the beautiful nature reserve Agernæs to the other side, you can stay in two shelters with room for five people each.
In the Agernæs wetlands, there are many birds that you can see from the bird tower at the edge of the area.
Practical information
The two shelters have room for about 5 people each.
There is a fire place by the shelters - remember to bring firewood.
There is a toilet by the shelters, but remember to bring your own toilet paper and hand sanitizer.
There is no drinking water available.
The two shelters are located close to the school Efterskolen Flyvesandet on Flyvesandsvej 24, where it is possible to park.
There must be calm in the shelter area after kl. 22.
It's not possible to bring a dog.
The nearest grocery store is Dagli'Brugsen Bårdesø, located in the village of Bårdesø about 7 km away
Price
DKK 30, - per person per night
Book