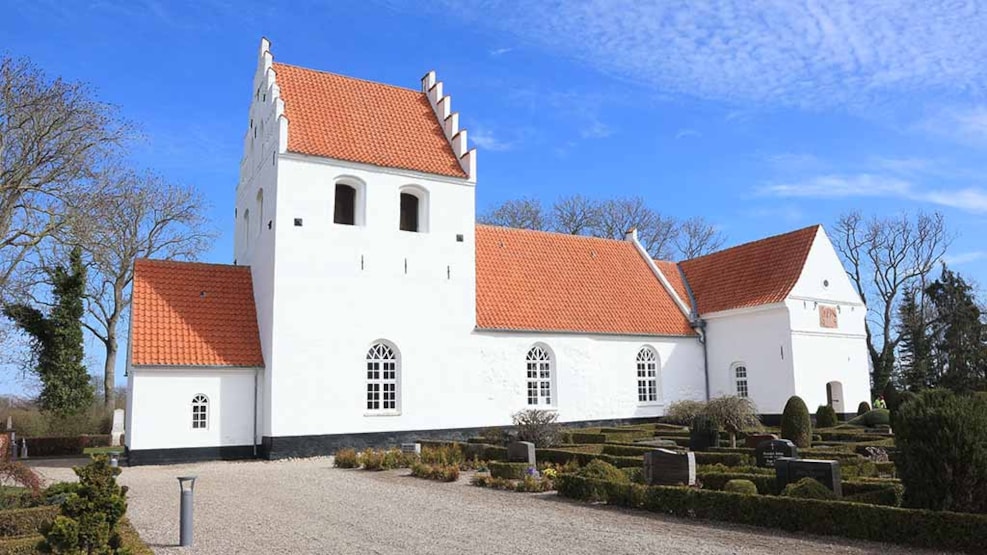 Nørre Sandager Church
Nørre Sandager Church from the 14th century is a manor church for Sandagergård, which is close by, and is a beautiful church in pure idyll in the countryside!
Nørre Sandager Church was built on the remains of a Roman church.
The sacristy and nave is supposedly from the Gothic period, tower and chapels from the Renaissance period and the porch from the 19th century. The eastern side serves as the chapel, the western side is the burial chapel for the family of Gyldensteen castle.
Worth a look:
- The church bell dates back to 1492.
- The baptismal font rests on a statuette of John the Baptist.
- Chorus and altar were rebuilt in 1997 by the architect Ebbe Lehn-Petersen from Odense.