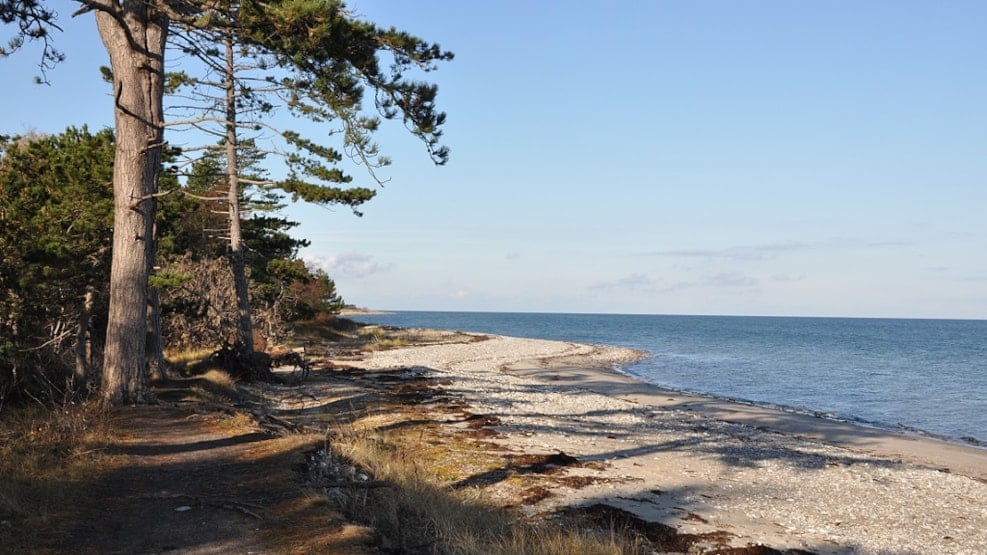 Enebærodde
Enebærodde is a beautiful spit between Kattegat and Odense Fjord. Here are delicious sandy beaches where you can relax, good hiking and biking trails and great views!
You can enjoy lots of natural experiences on Enebærodde. There are isolated and peaceful beaches, attractive heath areas and pleasant woods.
The 5.5km-long peninsula covering 300 hectares is the largest heath on Funen, where you can also see the many juniper bushes that have given the peninsula its name. It's a conservation area that can only be accessed on foot or by bicycle.
From Enebærodde, there are lovely views of Fyns Hoved and Samsø, and you can also see a long way down Odense Fjord.
At the tip of Enebærodde there is a strong current, so don't swim here - it's too dangerous. But bring your packed lunch or coffee and enjoy the beautiful view of Hindsholm - Enebærodde is always worth a trip!
⇒ More about Enebærodde and the paths there!
Rules
Enebærodde is privately owned and the area is protected.We all have an interest in protecting nature, so that Enebærodde continues to be beautiful.
You must stay on the trails, and you choose whether to walk or bike. You're only allowed to be in the area from 6 to sunset.
On the beach itself, however, you can stay all day and night.
You can only walk the dog if it is on a leash.
You must keep your dog on a leash if you want to walk your dog on Enebærodde.
Note that there are Galloway cattle in the area. It's important to avoid getting too close to the cattle. Dogs can be a stress factor for cattle. And it can be dangerous if the animals get stressed and disturbed by stray dogs or dogs that get too close. Be particularly careful not to get too close to the calves.