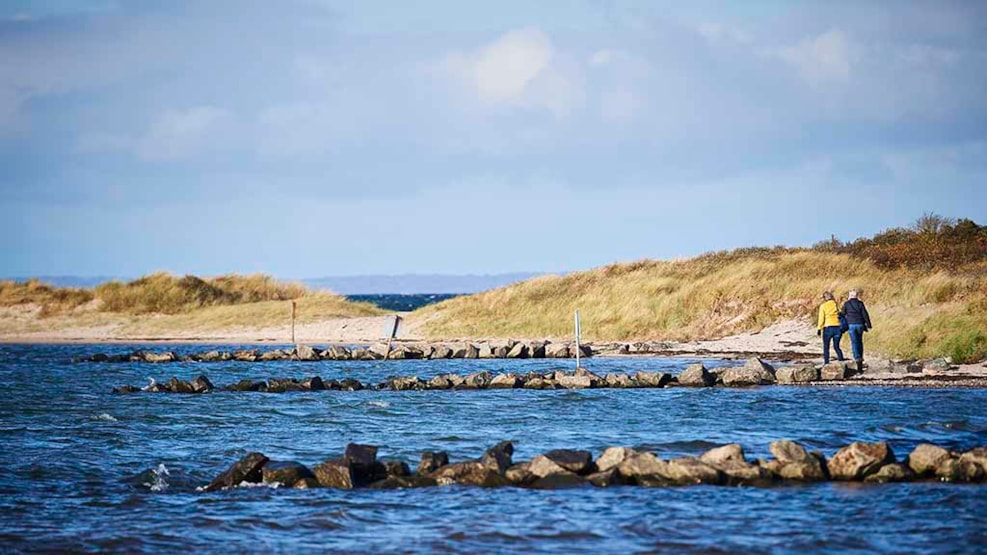 Bogense Marina Beach
Nice sandy beach close to Bogense town and marina - for kite surfing, sunbathing and kids playing in the shallow water!
Bogense Marina beach is an artificial sandy beach of 18,000 m2. There is a beach volleyball court, a playground and outdoor fitness equipment right nearby.
The beach is well protected from the waves and shallow water, but there is also a strong current, so there are good opportunities for surfing and other fun activities in the water.
Tip: Feel free to go up to the part of the beach that is on the other side of the pier. Here you can be somewhat sheltered from the wind and weather.
The beach, which was inaugurated in 2004, is right next to the marina with its many yachts and it is only a 5 minute walk to the old harbour where you can buy ice cream.
#Did you know that you can stay in a holiday home at Bogense Marina Beach? Click here to choose your holiday home rental on Nordfyn ♥