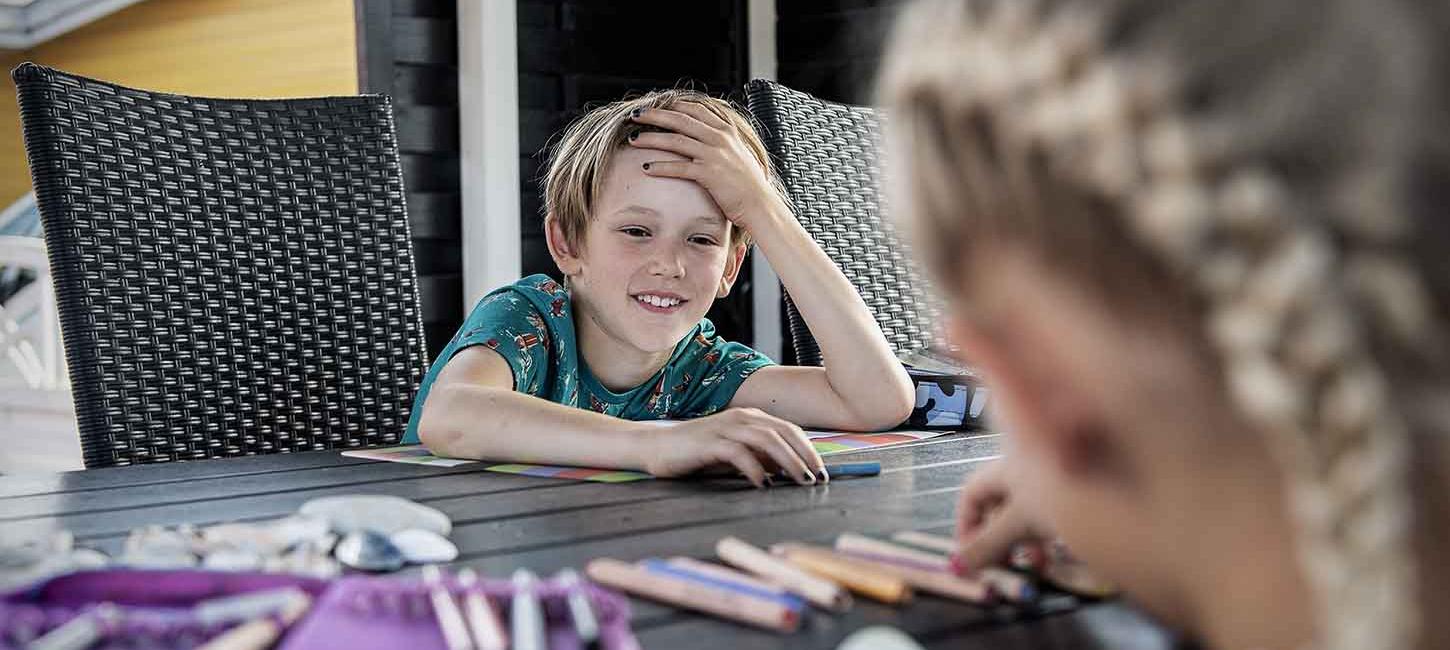 Holiday homes on North Funen
Looking for a holiday house at Hasmark? Or do you want a holiday home in Bogense or at Skåstrup Strand? Find the cottage that best suits you and your family!
North Funen has many lovely holiday homes. Stay by the beach or at the woods, live in large luxury cottages or relax in a nice house with your dog and family. You can choose between Bogense, Hasmark Strand, Tørresø, Skåstrup Strand and many other lovely areas. There is a huge selection of houses, because North Funen is the place in all of Funen that has the largest number of holiday homes. Find your favourite holiday home today!
Check out our tips for a great holiday below⬇
Holiday homes on North Funen
Fun tips for your holidays
What to do? We have some tips for fun activities in and around your holiday house, so everyone has a good holiday together ?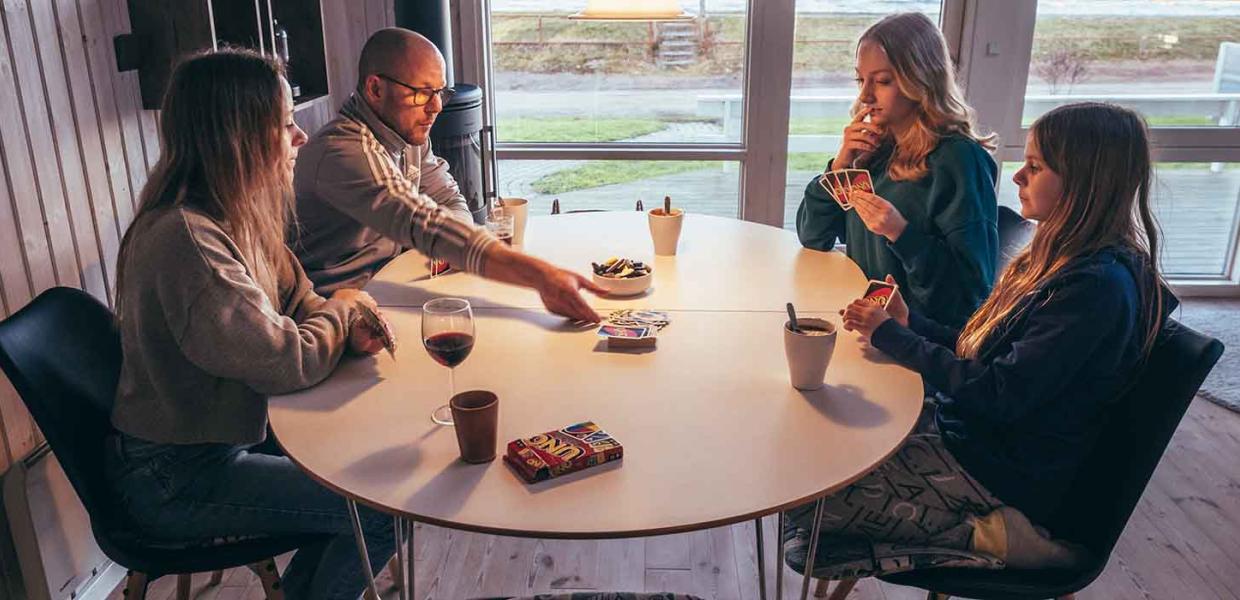 Photo:Daniel Villadsen
Fun inside:
Board game tournament: Bring your favourite board games and create your own tournament. Who will be the big winner in Ludo, Monopoly or Kalaha? 
Build a fort of pillows, duvets and blankets on the sofa. Remember, it's okay to make a mess when you tidy up afterwards ? And can you actually build a fort big enough for the whole family to fit in?
Baking time: Get the oven going and bake your own cookies or cakes and decorate with all kinds of decorations. Who can make the best looking cake?
Cards: Go for a game of cards and find out who's the biggest card shark ? - and remember, you can't cheat in UNO!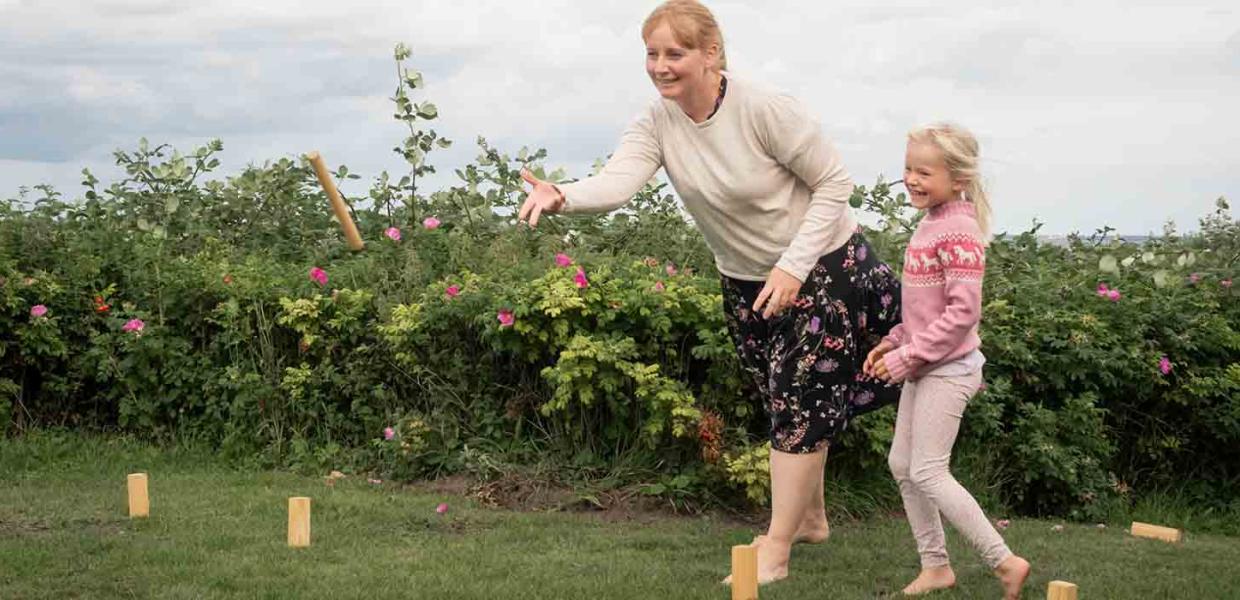 Photo:Daniel Villadsen
Fun outside:
Find a fun game that everyone can join. Kubb, petanque, ring toss - maybe there's a game in your holiday home, and if not, you're sure to find something at the nearest supermarket or use stones and sticks to make an outdoo tic-tac-toe game ❌⭕
Nature bingo: Click to find VisitNordfyn's nature bingo cards and see what leaves and insects you can find around your holiday home and garden ?
Stargazing: Bring a blanket into the garden in the evening and look up at the stars ⭐ Can you spot any zodiac signs? And who can see the most stars?
Garden Olympics: Organise your own Garden Olympics with a beach ball or an egg race, stopwatch dancing, hop on one leg or see who can make the biggest soap bubble. The sky's the limit when it comes to finding the Olympic winners ?
Get inspired for North Funen!
VisitNordfyn © 2023
English