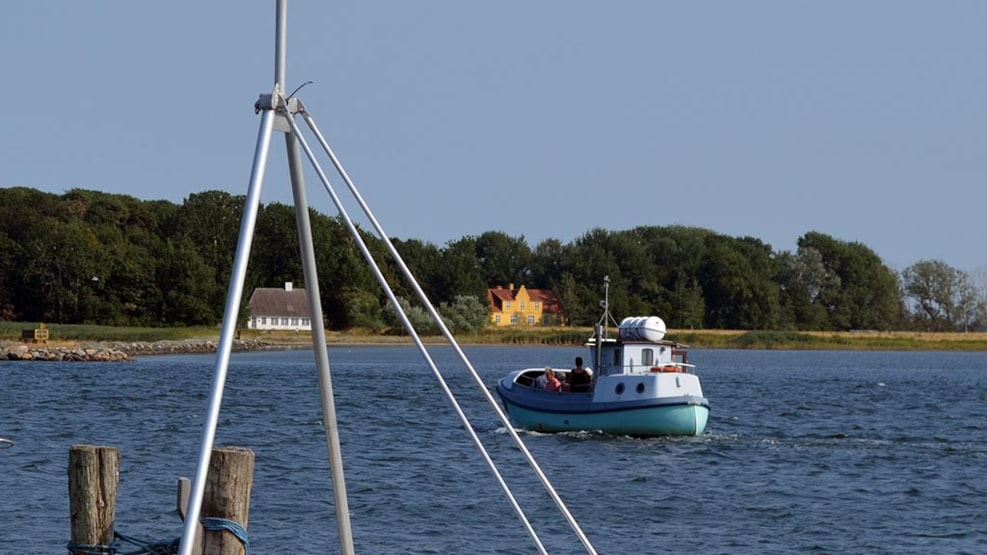 Visit Vigelsø with a local guide!
Bring a packed lunch and go on an excursion to Vigelsø from Klintebjerg Harbor with a local guide who'll tell the good stories!
Here is a unique chance to experience Vigelsø, the deserted island in Odense Fjord!

It is a fantastic nature experience with local guide Finn Frederiksen, who tells the story of Klintebjerg and Vigelsø.

The trip begins with a fresh boat trip with the small boat "Lunden" to Vigelsø. The trip takes approx. 5 minutes.

Vigelsø is located next to Klintebjerg Harbor and is a nature reserve with a fantastic beautiful nature and a rich wildlife, and many different bird species live here. Take a walk around the island and enjoy the bird life and the amazing views from here.

Bring your packed lunch or a coffee basket, which can be enjoyed near the Nature School on Vigelsø.
Practical Information
The guided tour takes place on Sundays, 26 June, 24 July and 7 and 14 August.

Departure from Klintebjerg Harbour at 11:00
Arrival in Vigelsø at 11:30
Departure from Vigelsø at 14.30
Arrival back in Klinteberg at 15:00

Price: DKK 75,-

Remember to bring good hiking shoes and a warm jacket.