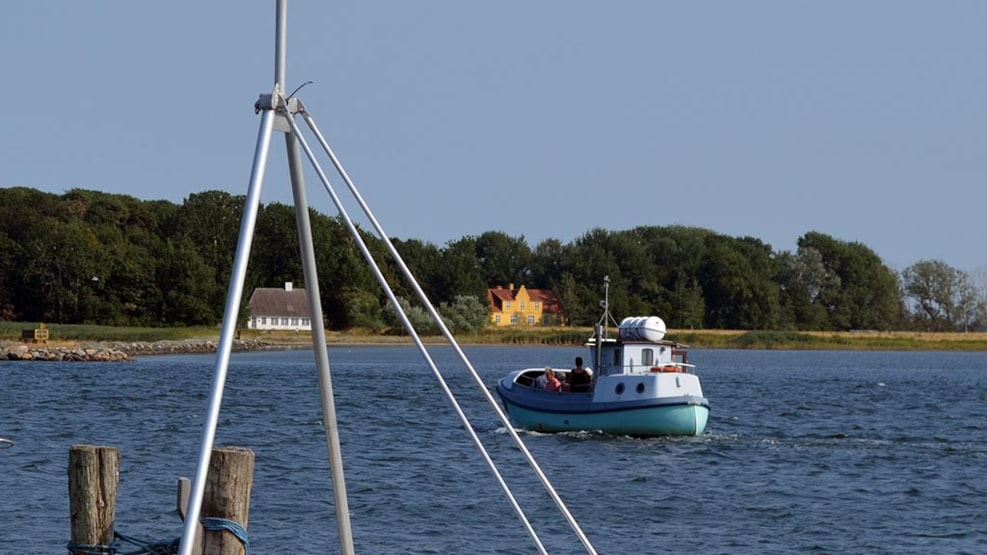 Visit Vigelsø with a local guide!
Bring a packed lunch and go on an excursion to Vigelsø from Klintebjerg Harbor with a local guide who'll tell the good stories - 23 and 30 July and 13 August!
Here is a unique chance to experience Vigelsø, the deserted island in Odense Fjord!

It is a fantastic nature experience with local guide Finn Frederiksen, who tells the story of Klintebjerg and Vigelsø.

The trip begins with a fresh boat trip with the small boat "Lunden" to Vigelsø. The trip takes about 5 minutes.

Vigelsø is located next to Klintebjerg Harbor and is a nature reserve with a fantastic beautiful nature and a rich wildlife, and many different bird species live here. Take a walk around the island and enjoy the bird life and the amazing views from here.

Bring your packed lunch or a coffee basket, which can be enjoyed near the Nature School on Vigelsø.
Practical Information
The guided tour takes place on Sundays, 23 and 30 July and 13 August.

Departure from Klintebjerg Harbour at 11:00
Arrival in Vigelsø at 11:30
Departure from Vigelsø at 14.30
Arrival back in Klinteberg at 14:40-15:00

Price: DKK 100,-

Remember to bring good hiking shoes and a warm jacket.