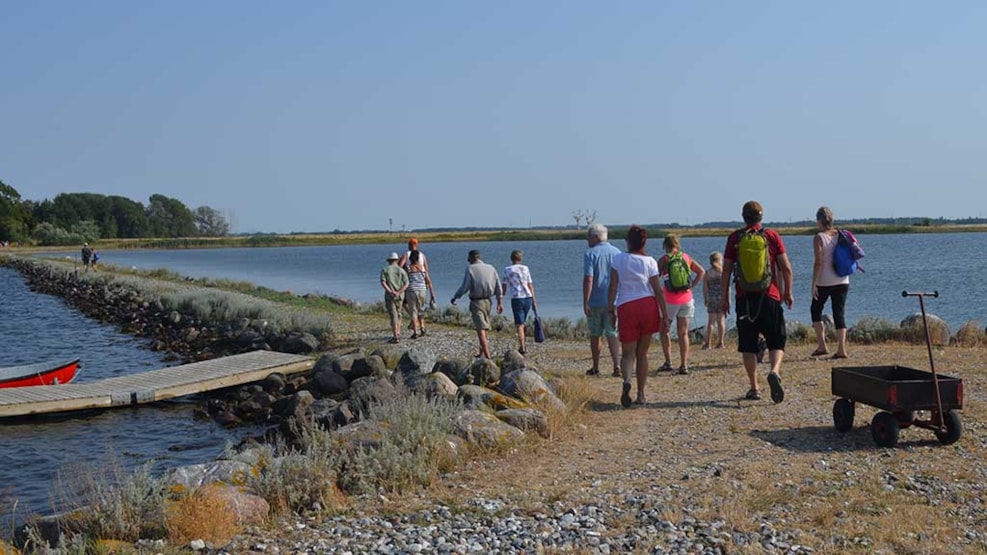 Vigelsø on your own - a great excursion!
Bring a picnic basket and go on a wonderful excursion to Vigelsø island! See the ferry schedule to plan your trip here.
Here's a unique chance to experience Vigelsø, the deserted island in Odense Fjord!

The trip begins with a quick boat trip with the small boat "Lunden" to Vigelsø. The trip takes about 5 minutes.

Vigelsø is located off Klintebjerg Harbour. It's a nature reserve with fantastic scenery and rich wildlife and many different bird species. Take a walk around the island and enjoy the bird life and the amazing views from here. The packed lunch can be enjoyed at the nature school or in the grass area - you decide for yourself.
Ferry plan to Vigelsø
Ca. 2 Sundays in month from 9 April to 22 October, you can enjoy an excursion to Vigelsø.
Dates: 9 and 23 April; 7 and 21 May; 4 and 18 June; 2, 16 and 30 July; 13 and 27 August: 10 and 24 September and 8 and 22 October.

Departure from Klintebjerg harbor at 10 am, and return from Vigelsø at 1 pm.

Price: 40 kr. per adult and 20 kr. per child. Paid in cash directly to the skipper.

The tours are public, and registration is not required: You just need to be there 10 minutes before departure.