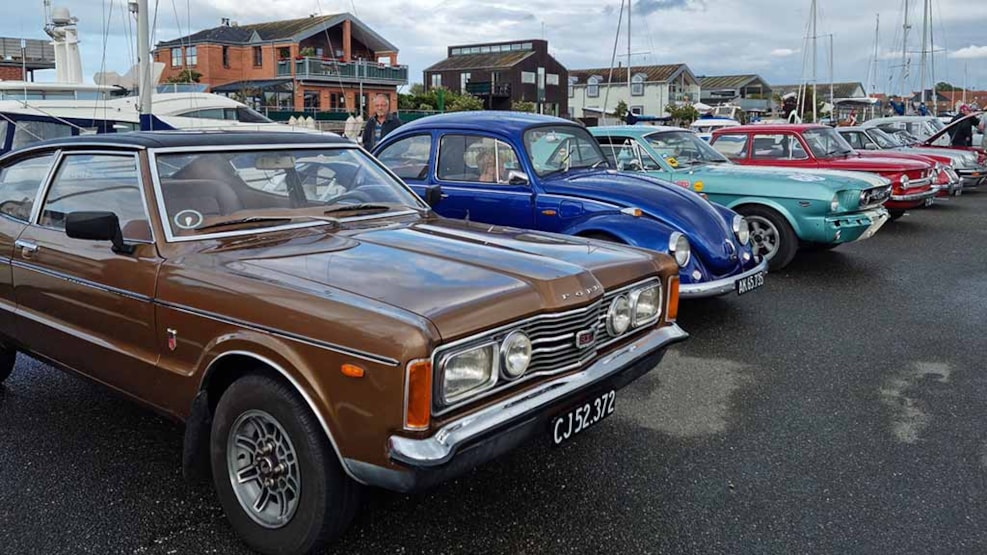 Veteran Cars in Bogense
Beautiful vintage cars, good atmosphere, cosiness and fun at the old Harbor in Bogense: Come to the vintage car meet in Bogense every Tuesday night in the summer season!
Go see the veteran cars all lined up at the old harbour in Bogense every Tuesday 18:00-22:00 from May-September.
Or join the oldtimers with your own car.
There is a great mood, you can buy ice cream, and there are lots of cars to check out.
Everybody is welcome, but the cars must be more than 35 years old to participate in the parade.
Please note that the schedule is only weather permitting - once the roads have been salted, the cars are no longer outside. In rain and bad weather, there will also be fewer cars at the meetup.