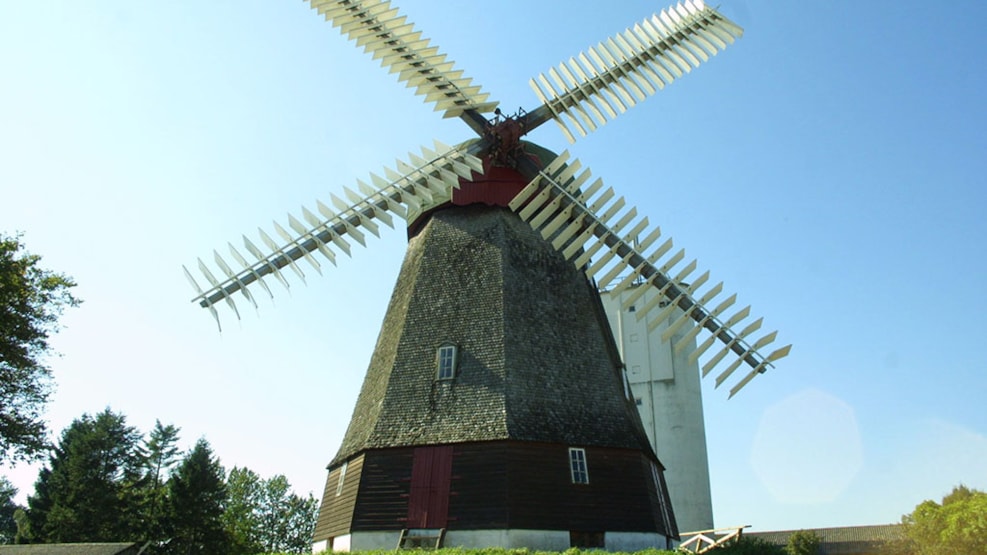 Uggerslev Mølle (Mill)
Uggerslev Mill ground flour for the whole of North Funen and was in operation for 100 years, and today the mill is still well preserved and is allowed to air its wings from time to time ...
Uggerslev Mill is a beautiful and well-preserved windmill from the year 1900.
The first mill on the site was built in 1880, but when it burned, a new and modern version was built.
Here all local farmers brought their grains to get it ground to flour, and the mill was famous for its fine flour.

The owner also built a sawmill, and later feed pellets were produced at the mill. Today biomass fuels are sold.

Uggerslev Mill is no longer in use, but the mill is still renovated, and the wings are occasionally in use.
The mill is privately owned and still owned by the same family since 1880.