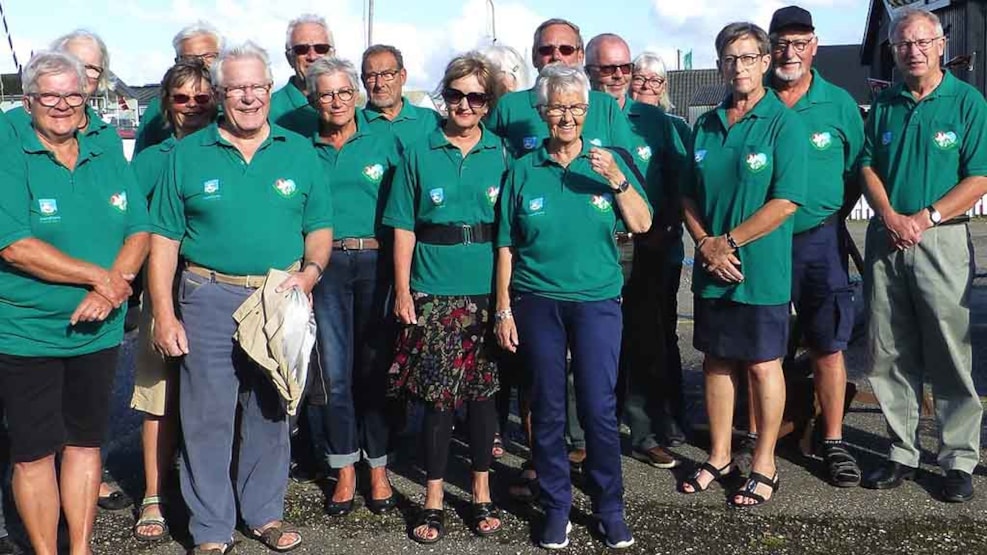 Turismens Venner Nordfyn (Friends of tourism)
Friends of Tourism North Funen is a voluntary association that helps make North Funen a great place for tourists!
The Friends of Tourism Nordfyn - TVN - have the following overall objectives:

"To maintain and promote tourism in the municipality of North Funen with the help of voluntary and unpaid workers who want to make a difference"
Among the association's many activities are
THE HARBOUR GROUP
The group packs 2000 welcome bags with tourist information and offers from many of the town's shops business people.
The group distributes the Welcome Bags to the guest sailors and campers.
GUIDED TOURS
The association offers guided bike and hiking tours - contact Visit Nordfyn, +45 64 81 20 44 or bookingnordfyn.dk
FRIENDS OF TOURISM NORDFYN
The association actively participates in the city's many events, awards the tourist prize "The Mermaid Prize" annually and the association's home is "The Yellow House" at the far end of Vestre Mole.
DO YOU WANT TO BE A MEMBER OF THE ASSOCIATION
Sign up with a board member - membership fee DKK 100,- annually.