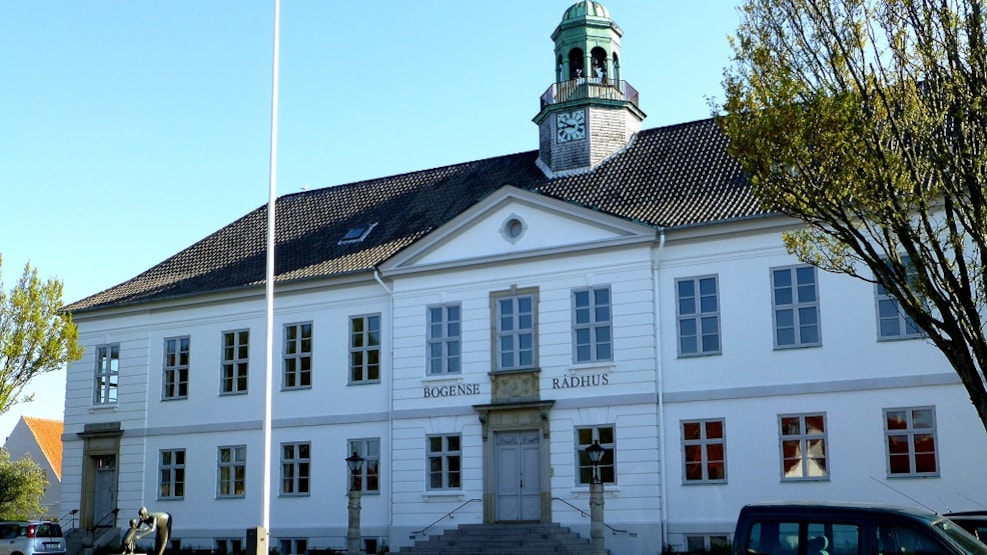 The Town Hall in Bogense
The new town hall in Bogense is actually from 1921 - but it is still in use, now as one of three town halls for the North Funen Municipality.
The present Town Hall was built in 1919-1921 to replace the old one in Sct. Annagade.
The large building housed the municipality office, the police station, the court house and the museum.
The prison was actually quite popular because the custodian's wife was good at cooking.
Today, the town hall houses the central administration of the North Funen Municipality and is one of the municipality's three town halls - the other two are located in Søndersø and in Otterup, respectively.
You can hear the beautiful carillon music from the tower several times a day.
The bell in the carillon was originally placed in the first town hall in Sct. Annagade.
The statue in front, which was erected in 1970, is called "Washing the Child" and was made by the Norwegian artist Frits Røed.