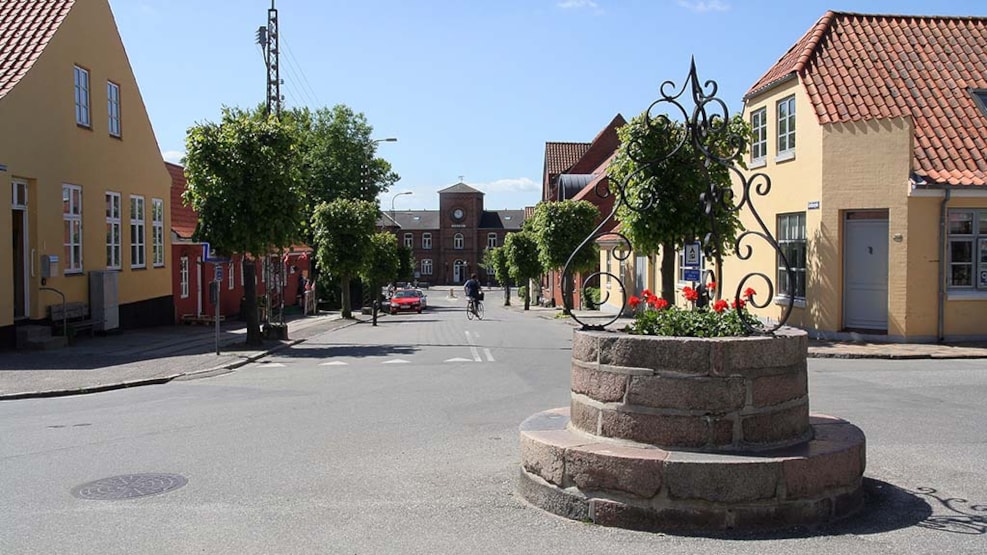 Tanner Larsen's Well
Is it a decoration in a roundabout? Is it something that has been left over from the old days? No, it's tanner Larsen's gift to Bogense, the lovely well in Adelgade!
In the year 1938 Bogense had its 650th jubilee as a borough. It was celebrated with a mediaeval parade and a grand party in the town, and King Christian the 10th himself visited. Garver Larsen from Bogense also wanted to celebrate the jubilee, so he gave the town a well.
"Tanner Larsen's Well" from 1938 is large and beautifully ornamented with wrought iron. It's placement where Adelgade crosses Jernbanegade creates a natural partner for the Manneken Pis statue. The well is no longer in use, but back when it was new it was a source of fresh water.