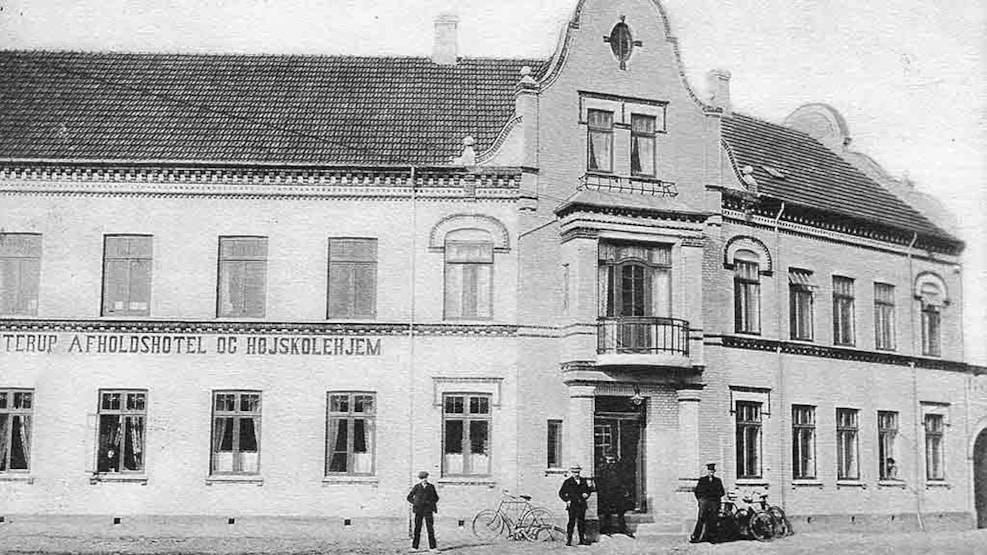 Stories about the old town in the former railway town Otterup
Hear the good stories about the old railway town and experience Otterup in a whole new way! Saturdays from 9 to 30 July.
Experience the former station town of Otterup and hear the exciting historical stories about the Rifle Factory and the railway station. Hear about Denmark's nicest little museum with special stories and exhibitions from the area and see the local archive's exhibition. You can listen to the guides for free, and you choose for yourself whether you only want to participate in one place or all places.  Ask the guides for some stories in English, as well.
 
The historical town stories in Otterup are arranged in collaboration with Otterup Local Archives and Otterup Museum.
Each story lasts 15-20 min.
Dates: Saturdays from 9 to 30 July
10.00 at the museum and the church
Hear the story of Otterup Church and the Sehestedt family's tombstone with their beautiful coffins. You also get the story of Otterup Museum's original function from 1722 as a hospital for the poor, and finally a visit to the museum where you can see and hear about the exhibitions.
11.00 at Jernbanegade 32
Here you can hear about the development of the old Technical School in Otterup and hear stories about the place.
12.00 at Geværfabrikken on Fabriksvej 5
Here you can hear the story of the world-famous Otterup Rifle Factory, the ammunition factory, Otterup Pipes and Cement Factory, the station and other companies and houses there. Finally you can see the small museum at Geværfabrikken.
The exhibition at the library on Søndergade 2
The exhibition is open from 10-13 on the four Saturdays. 
Price: Free - entrance to the museum is also free. No registration.