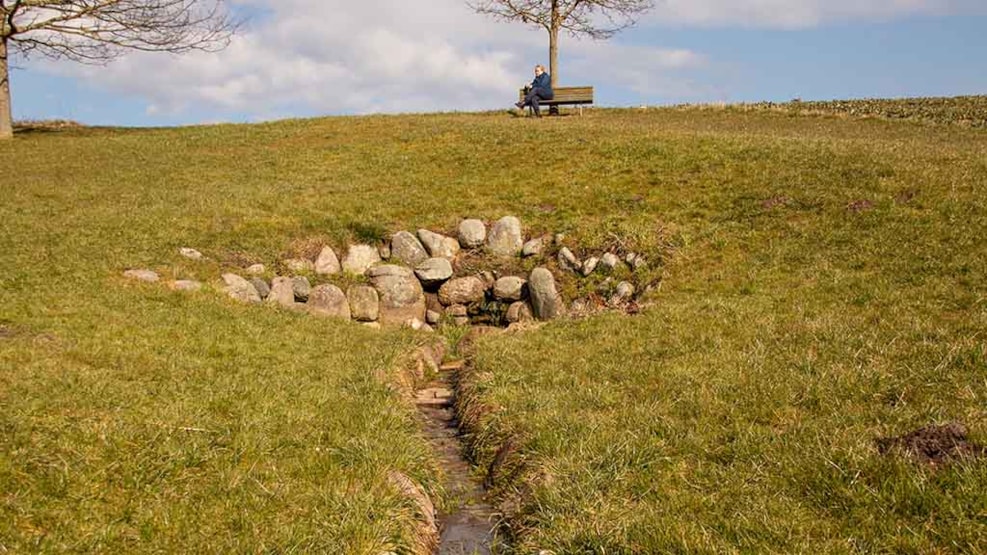 St. Oluf's Source at Klinte
It's a bit hidden from the road, but it is a beautiful and sacred sight - it's the old sacred spring in Klinte!
St. Oluf's Source at the church in Klinte is a sacred source devoted to Saint Olav, Norway's national saint.
Olav the Holy was king in Norway 1015-1028 and officially introduced Christianity in Norway. After his death at the Battle of Stiklestad, he became the subject of myths and was canonized.
He was a popular saint in the Middle Ages, and in Funen alone, there are four sacred sources dedicated to him.
According to the legend, the sacred source has healing powers. Perhaps before the church and Christianity, it was a sacred place of worship.
Access
St. Oluf's Source is located south of the church on the opposite side of the road. Follow the pedestrian path down to the source where you will also find a few benches.