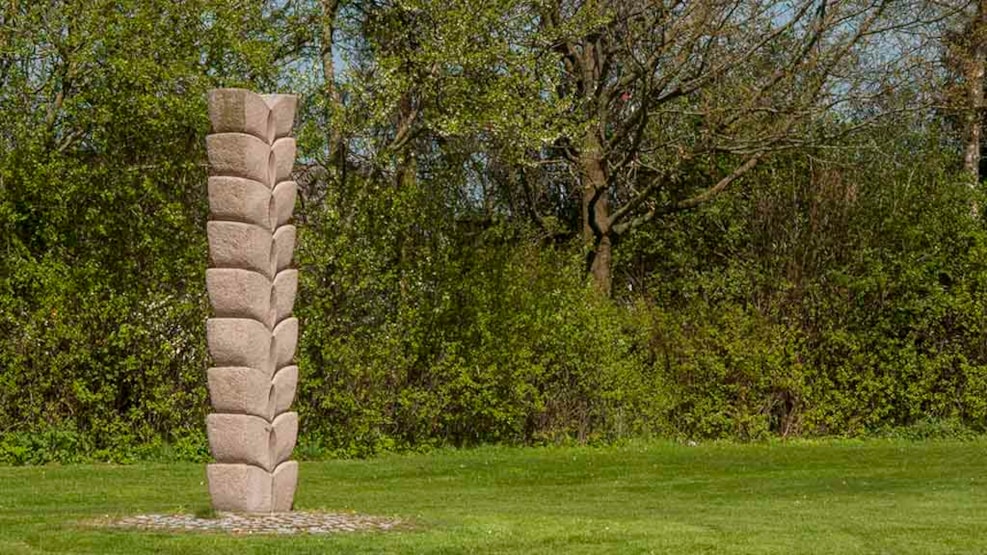 "The Spike" in Otterup
What is that tall sculpture that grows straight up from the ground in Otterup town park? It's the big Spike that adorns the area after being moved from the middle of town.
It has grown directly up out of the ground – but it does not grow any longer.
"The Spike" in the town park in Otterup is a stone sculpture created by the sculptor Frede Troelsen (1936-2014). The artist was originally from Himmerland, but lived in Asperup between Båring and Brenderup for many years, so it was a local artist who got the job.
"The Spike" was originally a part of a water feature with a fountain and was revealed in 1992 under the name "Foaming Growth". "The Spike" was then later more earthbound without water and stood on "The Small Square" in Otterup for many years.
Today you can find "The Spike" in the cosy City park behind the library in Otterup.