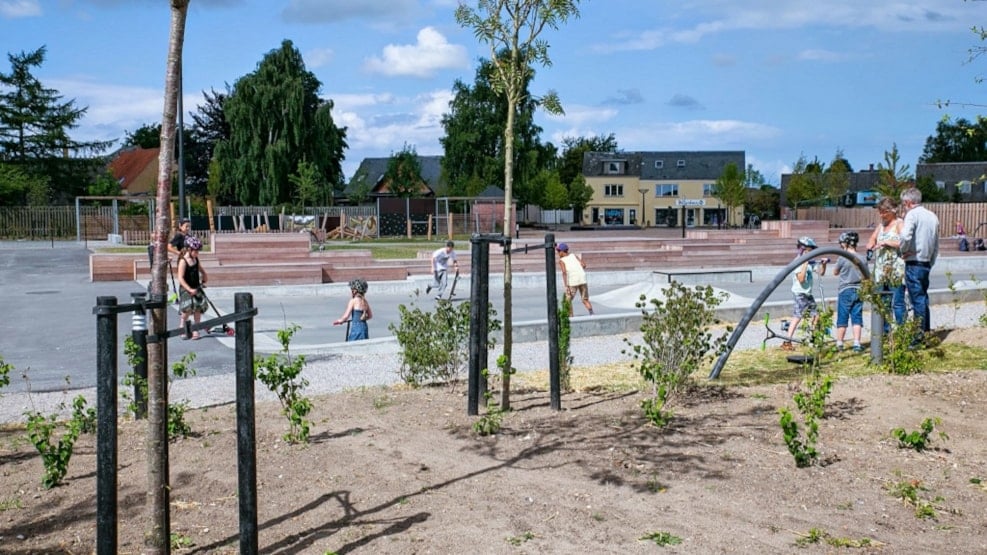 Søndersø Bypark
Søndersø Bypark is where you go if your children want to skate, ride scooters or play a lot of ball games - there's room for sports and fun and games in the middle of the town!
Go have fun at the town park in Søndersø.
Here you can play street basket, soccer and other games or show off your skills in the small skatepark. There is also a fun obstacle course along Carlsvej up to Søndersø Bypark - who will be the fastest on the course?
There are also outdoors fitness equipment and a playground as well as benches where you can relax, and there are of course beautiful flowers and roses in the relaxation area.
It's fun for the whole family.