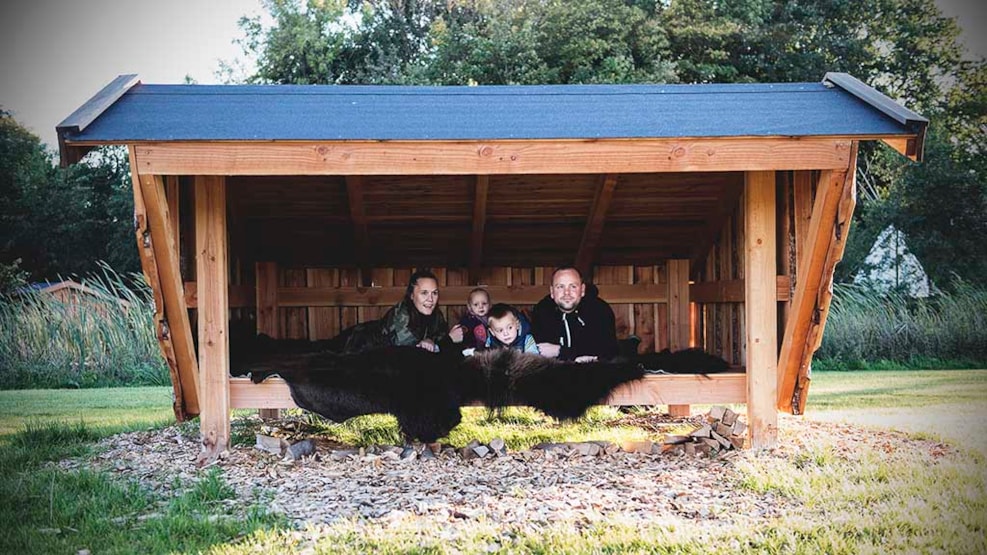 Shelters at Ditlevsdal Bisonfarm
Stay with a view of the bison in a lovely shelter at Ditlevsdal Bisonfarm by Morud - sleep on real bison skins in the shelter and enjoy the heat from the campfire right in front!
Stay in a shelter just a few meters from the bison on Europe's largest bison farm.
Here you will find four shelters that are placed so that they all lie in isolation and right next to the bison prairie. Each shelter can seat 5 people and has its own cozy bonfire place. Inside the shelters, you can sleep on bison hide. The shelters can be rented year round, and the toilets in the main building are always open.
Ditlevsdal Bisonfarm is Europe's largest bison farm with more than 400 bison on the open fields of Funen. The bison farm offers bison safari, lots of different family experiences, teambuilding as well as a farm shop and a restaurant serving various delicious bison dishes.