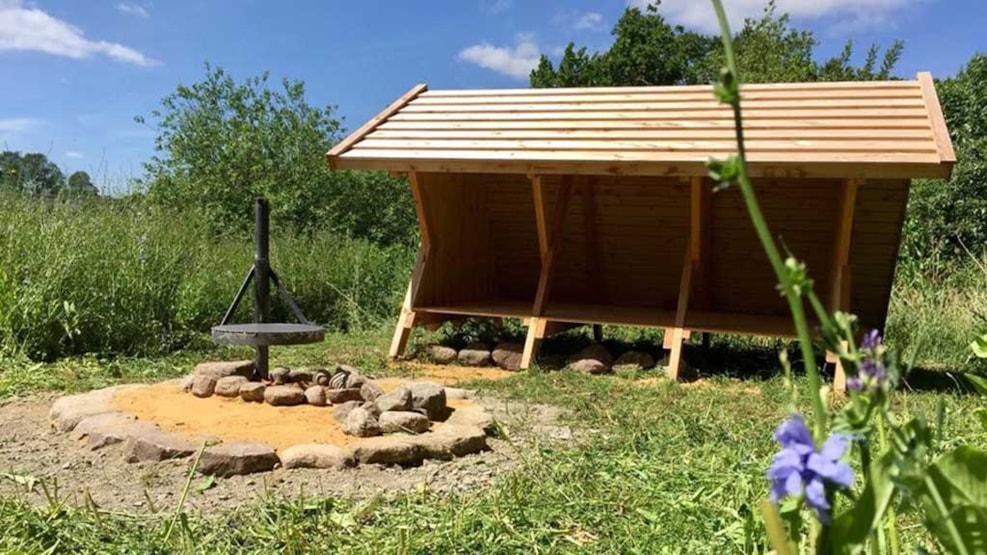 Shelter in Veflinge
Book a shelter in Veflinge church forest - here is peace and idyll, but at the same time not so far from the grocery store in the nice village!
The shelter is placed on the outskirts of Veflinge, 6 km. from Morud and 8 km. from Langesø and the Langesø woods.
About 150 meters from the shelter you will find a fire hut, with a fire place, firewood and benches.  
You ca access the area from Veflinge Skovvej (across from the church). From here there is about 350 meters to the shelter, past the fire hut down to the right.
The nearest shopping possibility is the small supermarket Dagli' Brugsen in Veflinge - only 600 meters from the shelter.
Number of shelters: 1
Room for: 4-(5) persons
Drinking water: Yes aprox. 350 m. (by Veflinge Church)
Toilet: Yes, aprox. 350 m. (by Veflinge Church).
Fire place: Yes. Smaller amounts of wood is available for personal use.
Tent: No, you are not allowed to use tents.