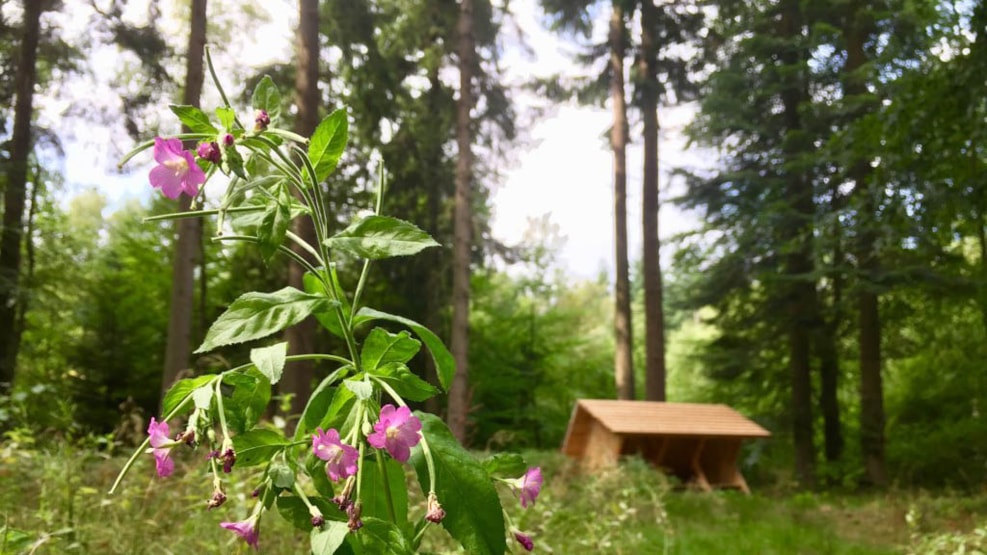 Shelter in the Ravnebanke Wood
In the Ravnebanke Wood on Funen, midway between Odense and Middelfart, you will find a cozy shelter with room for 4-5 people, where you can enjoy life in the old forest!
Shelter in the peaceful, quiet forest
The shelter is in the beautiful, hilly Ravnebanke Forest. The shelter area is located about 5 km west of Morud town and the beautiful Langesø forests, and about 6 km. south of the village of Veflinge.

Enjoy the tranquility and wildlife of the forest. The nearest shopping is in Morud. There are many great opportunities for hiking and cycling.

Access: Parking right outside the forest on a small grass area at Skovmøllevej. From here there are approx. 500 m. to the shelter. Go on foot. Follow the forest road from the parking lot into the forest and turn at the first road to the left. Then you come right to the shelter.
Facilities
1 shelter
4-5 sleeping places
Camp fire
Firewood is available in limited quantities and for free use. It is NOT allowed to take wood from the forest
Setting up tents is not allowed