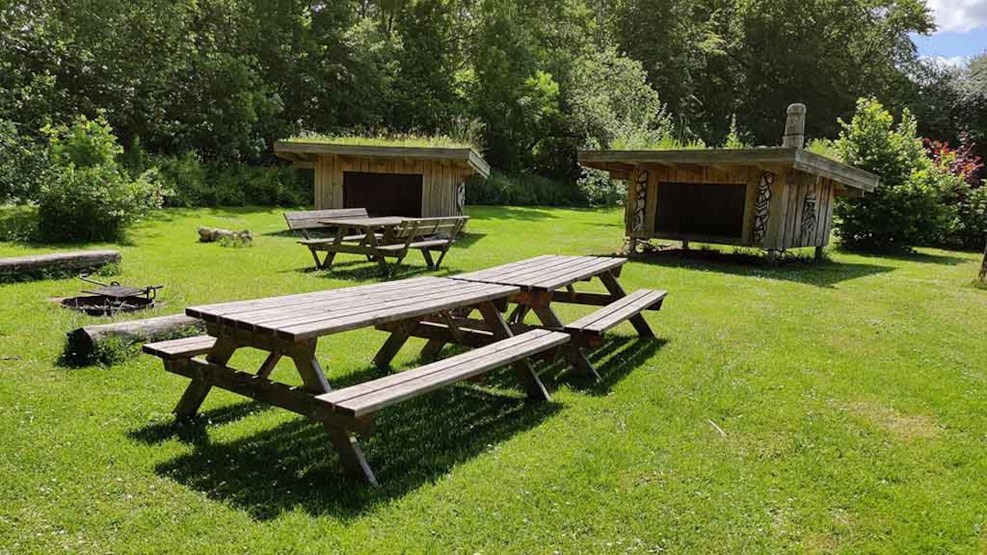 Shelter at Ore
Shelter in scenic surroundings with space for 12 people, including a campfire site and within walking distance to the beach.
The shelter site at the Ore Parish is located in beautiful natural surroundings with about 1.5 km to a good beach.
The site itself is located at the end of the local sports field with views of football fields and the forest.
 In the area there is the possibility to go for walks or other activities in the (private) forest.
The site consists of two shelters with a total of 12 sleeping spots and with space pitching maximum two tents.
On the site there is a campfire site, but you must bring your own firewood. Toilet facilities are available in the form of a composting toilet, and drinking water can be picked up at the clubhouse (outdoor tap.) It is allowed to bring your dog.
You must park your car in the parking lot by the sports field. It is NOT allowed to drive all the way down to the shelter site.
Booking