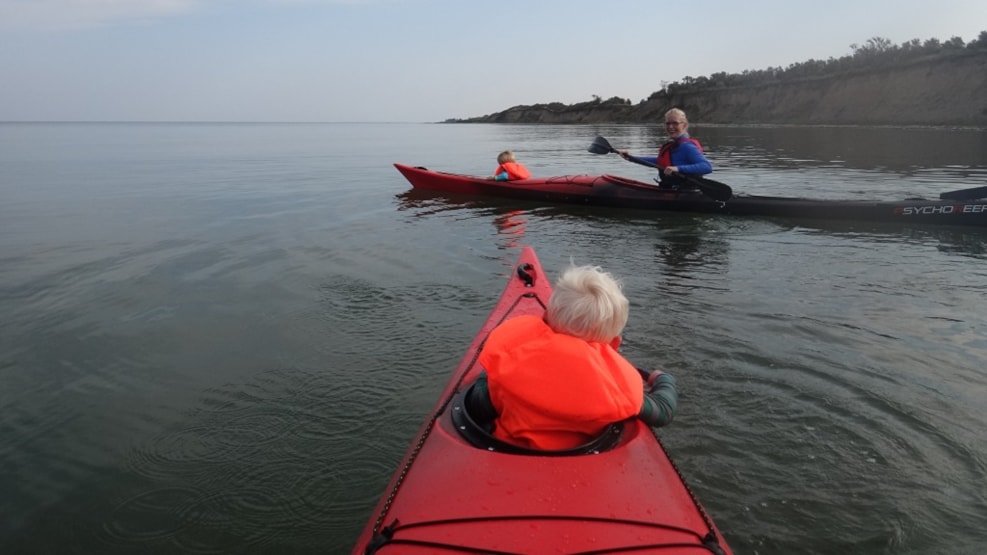 Sea Kayak and SUP Boards Rentals in North Funen
Fancy some fun in the water? Rent SUP boards or sea kayaks and get a unique experience along the North Funen coast!
Explore the sea off North Funen in a sea kayak at Strandlykken B&B. You can go kayaking along the beautiful coast or go to the island Æbelø - there is a lot to see. 
You also have the opportunity to go stand up paddling on one of our SUP boards.
Please note that you must have some knowledge and experience of sea kayaking - particularly if you wish to sail a bit further than just off the Skåstrup beach.
When you rent a sea kayak or a paddle board, life jackets are included in the price.