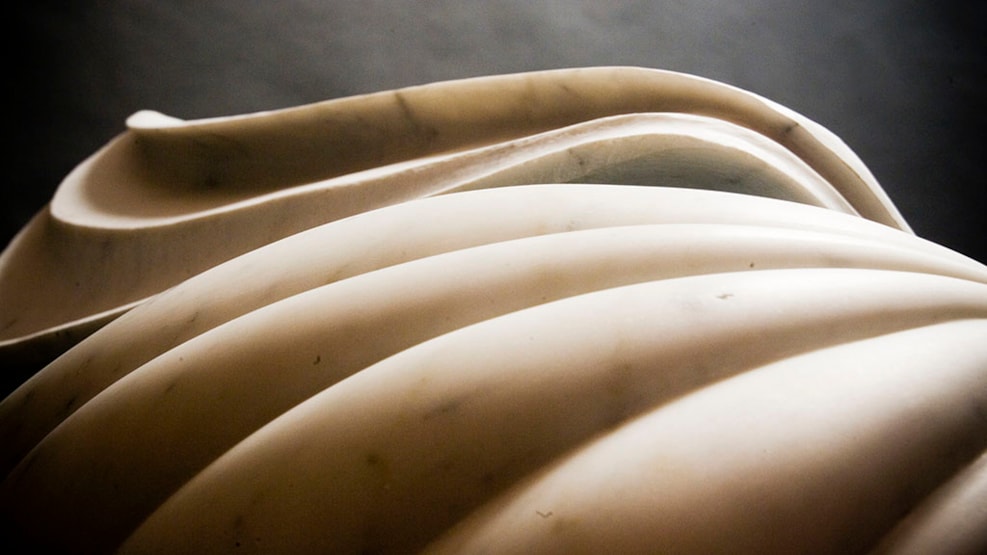 Sculptor Lisbeth Krag
Visit sculptor Lisbeth Krag Olsen and see her amazing works in Italian marble!
Lisbeth Krag graduated from the Funen Academy of Fine Arts and has since worked in Italian marble.
"I find inspiration in nature and especially by the sea and the beach. The works are created in a kind of fascination with nature's forms, patterns and structures. Simply put, I want to transform the hard material into soft shapes. Shapes that arouse the desire to stir and sense."
The works are suitable for private homes, institutions and companies.

A selection will be exhibited at Østre Havnevej 14 in Bogense and can be seen by appointment.