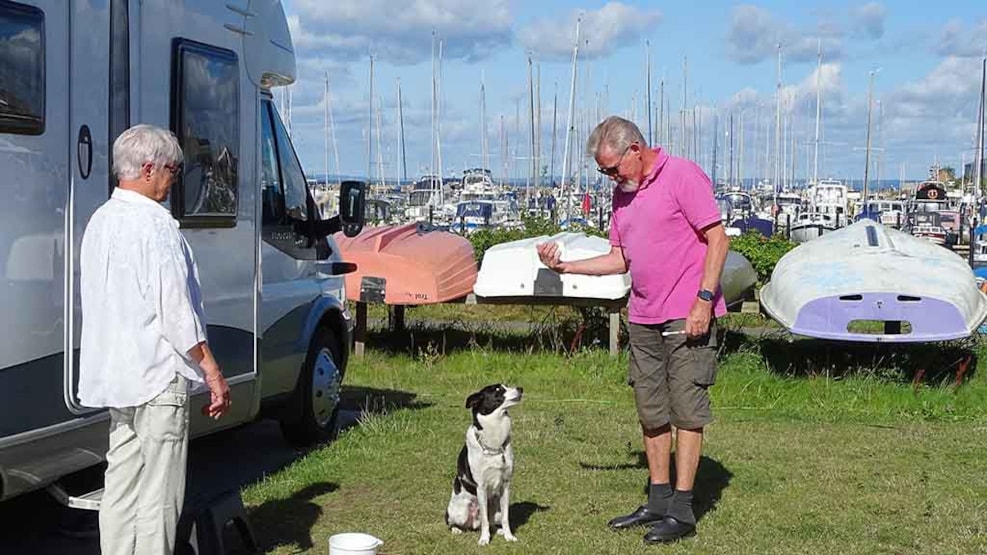 RV park on Bogense Marina by the beach meadow
Enjoy the view of the beautiful beach meadow and the sandy beach at Bogense Marina! !
Stay for the night with your motorhome on Marinavej 1 by the car park right by the meadow and enjoy the view of the Marina beach, which is a lovely sandy beach with lots of life and people in the summer period - or relax by the meadow, which is a beautiful natural area with rich wildlife and beautiful plants .
The site is open from April to September.
Price: DKK 170, - to be paid to Bogense Marina. You can pay via special machines in the area. If you have any problems with payment, please contact the harbour office at Sejlerkajen 13.
There is access to electricity and WiFi at the harbour, and there are shower / toilet facilities.