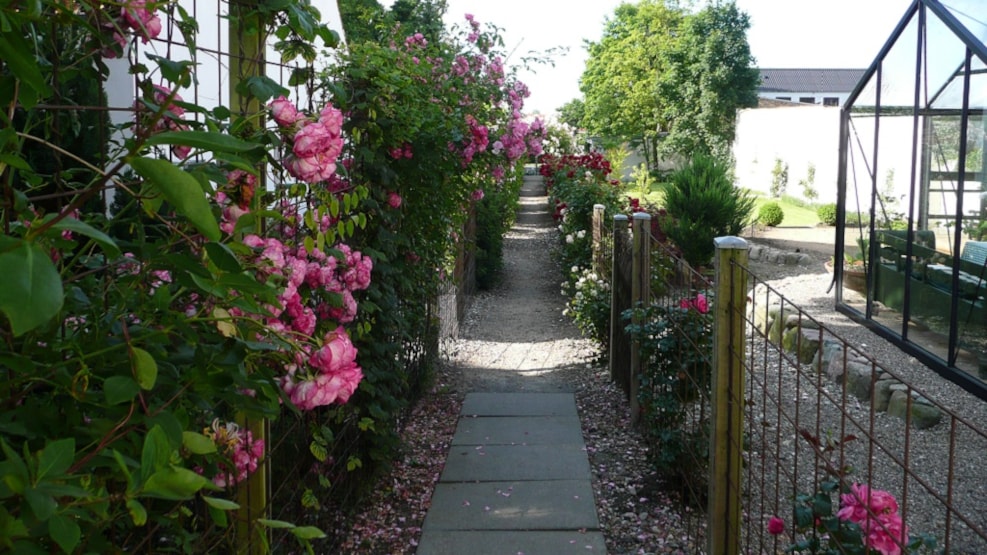 The Rose walkway on Adelgade
Why is there a small narrow alley between the houses in Adelgade? The Rose walkway is not just a good shortcut, it had an important function for the local citizens!
Rosengangen (the rose passage) is a former water passage – one of five ways to get from the main street in the 19th century, Adelgade to the town brook in the event of fire.
The most recent great fire happened in 1825. The Rose Passage also gave women access to the town brook to do their laundry.