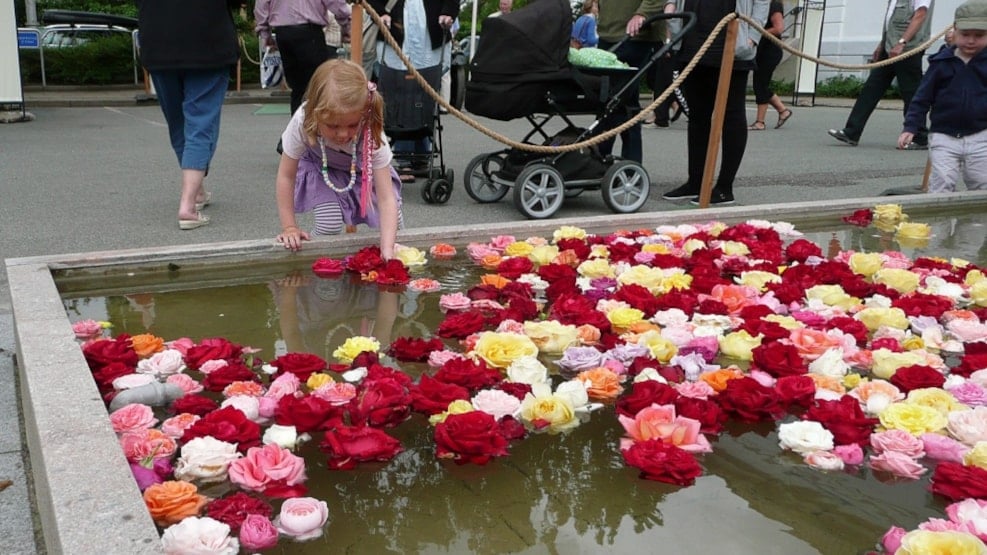 The Rose Festival
The Rose Festival is a party for all the senses with good atmosphere and lots of fun - go to Bogense on the 1st weekend in August and see the most beautiful roses!
Visit the rose festival in Bogense the first weekend in August at 10-17! The whole city is decorated with roses and there are many beautiful decorations, music, fun and a great mood in town.

Next year, the Rose festival will take place on 5-6 August.
Great exhibitions
There are more and more rose decorations every year. There are always many beautiful roses to look at, and when the festival ends on Sunday afternoon, you can buy the roses that have been used to decorate the streets.

There will be beautiful rose decorations in the streets and rose exhibitors, lectures and workshops on roses and flowers, art exhibitions and flower exhibitions as well as a food market and a market where you can buy art, garden equipment, garden decorations and much more.