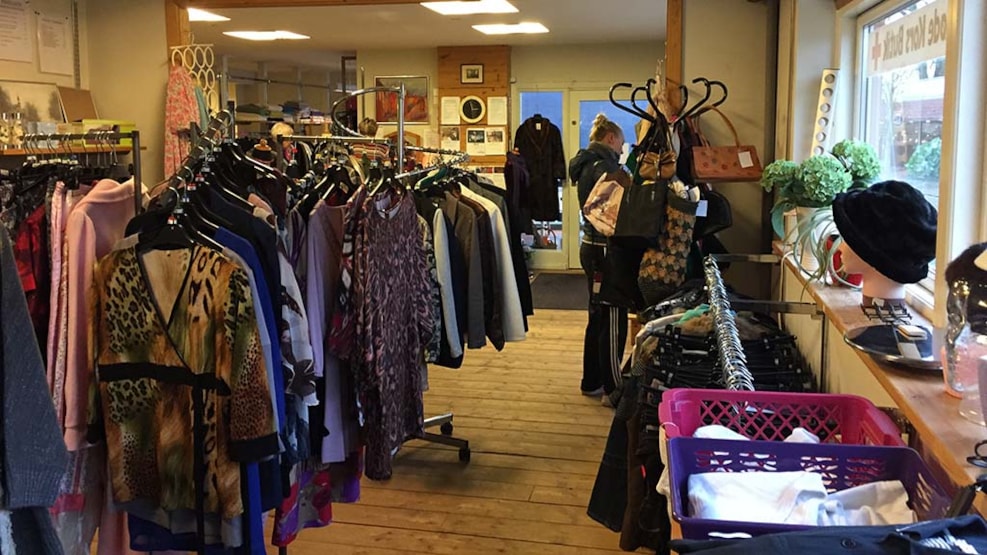 Røde Kors Second hand Søndersø
In the middle of Søndersø by the old main road towards Odense, you will find the Red Cross' fine second-hand shop, which has a large selection of clothes, shoes, knick-knacks and furniture - here you can make a good bargain!
Recycling for a good cause
Welcome in the nice Red Cross charity shop in the main street in Søndersø.
The shop offers a wide selection of clothing and shoes as well as lots of small items. Come make a good bargain!
Opening hours
Monday-Friday: 10:00-17:00
Closed on Saturdays and Sundays