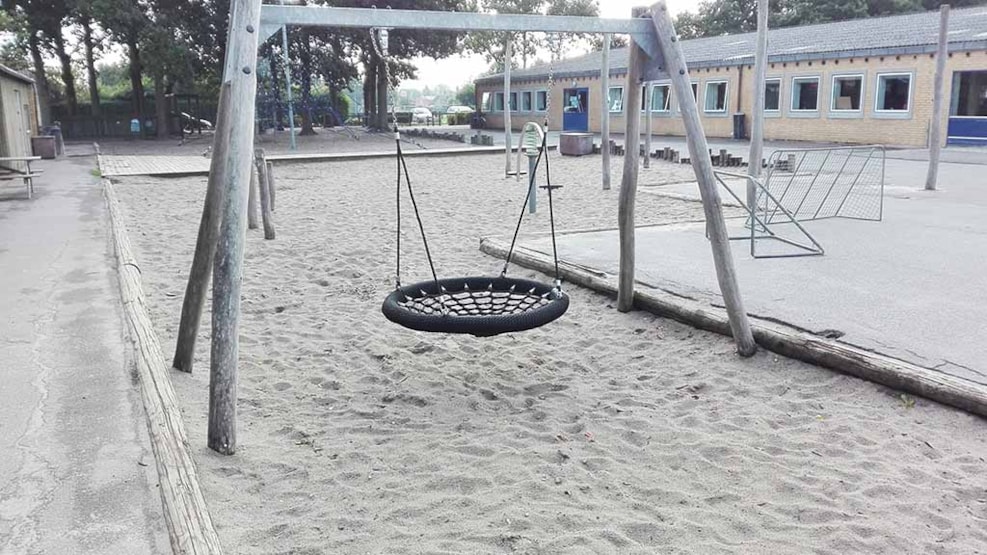 Playground at Slettens Skole Afdeling Otterup
On Skolegade in the middle of Otterup is the playground with a climbing path, swings, obstacle course and fun play equipment for all children!
A nice playground with activities for big and small kids. There are climbing nets and swings. There is also is the so-called SPACE area for larger children. On the other side of Tværvej, there is a green area where you can play games.
Access
There is access to the playground from Tværgade, 5450 Otterup.
There is public access to the playground for everyone. Outside the Danish school holidays, please note that there is school from Monday to Friday 8 a.m.-3 p.m., and after school, the children in the after school-programme can be in the playground until 5 p.m.
Please show respect to the other children. Staying at the playgrounds is at your own risk.