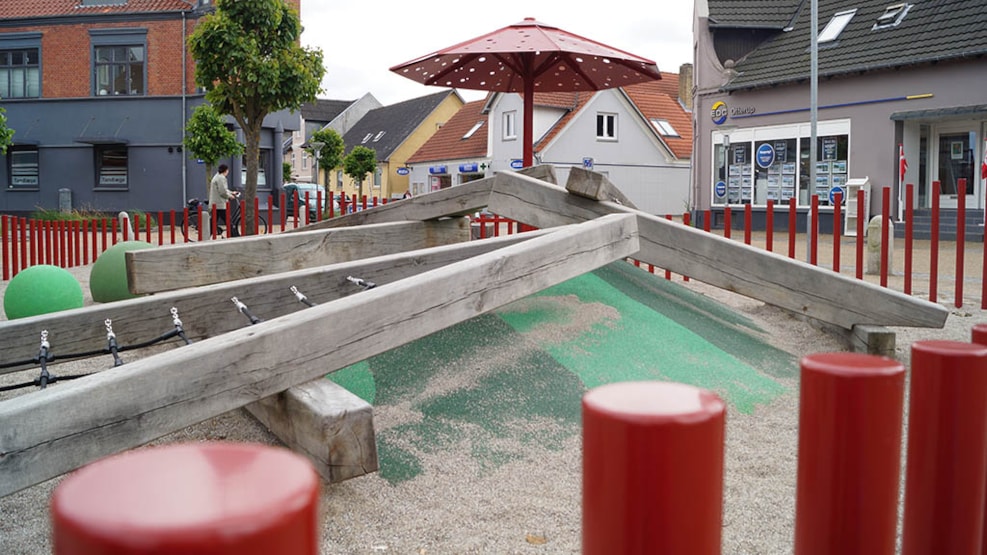 Otterup town triangle - playground
Try the challenging climbing track on the small square in Otterup between Bredgade, Jernbanegade and Langelinie.
Can you get through the track by climbing, jumping, climbing, running or walking?
Here are many fun ways to balance, and the sand is nice and soft to land in.