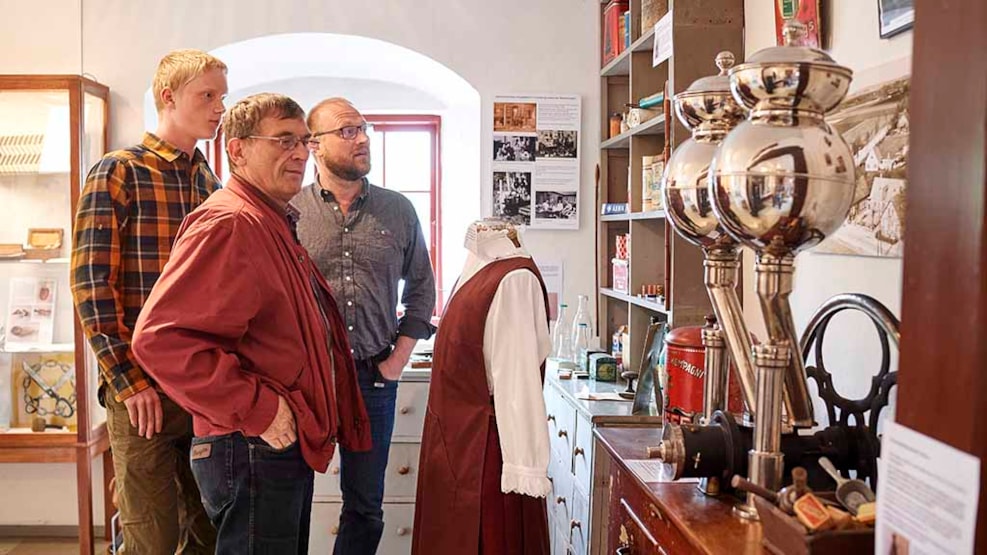 Otterup Museum
When great-grandmother and great-grandfather went to school, when there were poor houses, and the weavers on the plain - see the exciting exhibitions about Otterup and North Funen's history at Otterup Museum!
The oldest house in Otterup
The exhibition tells the story of the house from when it was built 300 years ago until today, where it is a museum, as well as the story of some of the residents and their life then. Part of the exhibition also tells the story of the weavers on the plain as well as the manufacture of their products.
There is also an old schoolroom, and here are, among other things, a number of tasks that the smaller children can do during the visit to the museum.
The house was built in 1722 and is the city's oldest secular building. The landowner at Nislevgård built the house, the Savior's Hospital, which served as the estate's hospital for the needy for the next 200 years. It was the poorhouse of that time.
Opening hours
Open in summer from 18 May to 31 August:
Thursdays from 13.00-16.00 and Saturdays at 10.00-13.00.
Open at the museum and the archive on Saturday 14 October at 13.00-17.00.
Price:
Adults DKK 25 - Children under 12 free
Appointments outside the official opening hours can by made by contacting the attendant: Niels Henrik Nielsen, +45 6179 2716 or by e-mail: niels1741@gmail.com