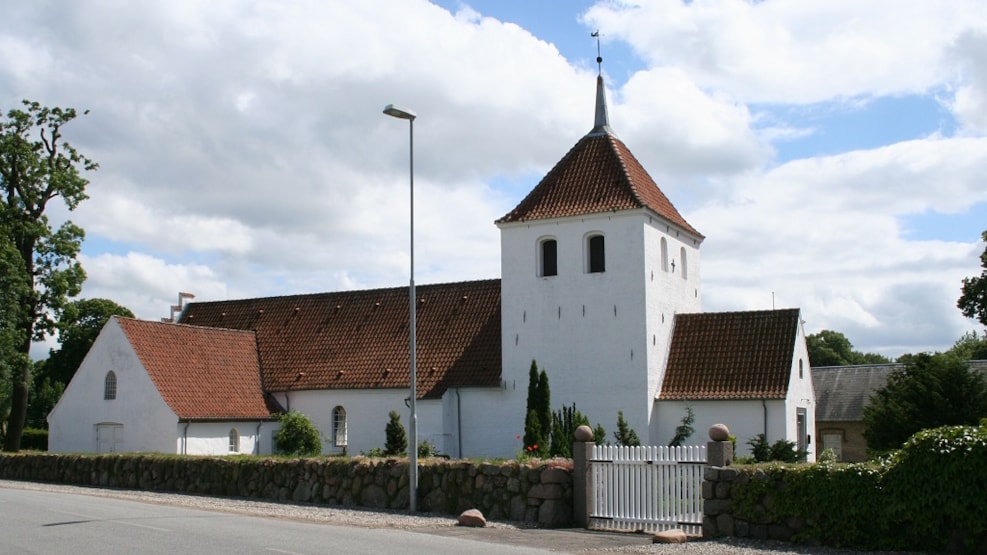 Østrup Kirke
Østrup Church on Klintebjergvej close to Odense Fjord is a beautiful church from the Middle Ages, where everyone is welcome for a bit of peace and thoughtfulness - you too!
Østrup Church previously belonged to the manor Østrupgård.
The church is from around the 12th century.
In 1595 a new choir was built by Østrupgård's then owner Morten Skinkel. The choir contains a well-preserved headstone after Poul Skinkel, former owner of Østrupgård (died 1565) and his wife Ida Andersdatter.

Worth a look:
Altarpiece from the 18th century in rococo style
Pulpit from the Renaissance, approx. 1610
Granite baptismal font
Small crucifix from the Renaissance
Frescoes with St Peter and St Sebastian
In the church there is a light globe where you can light candles.
Østrup Church is a road church.