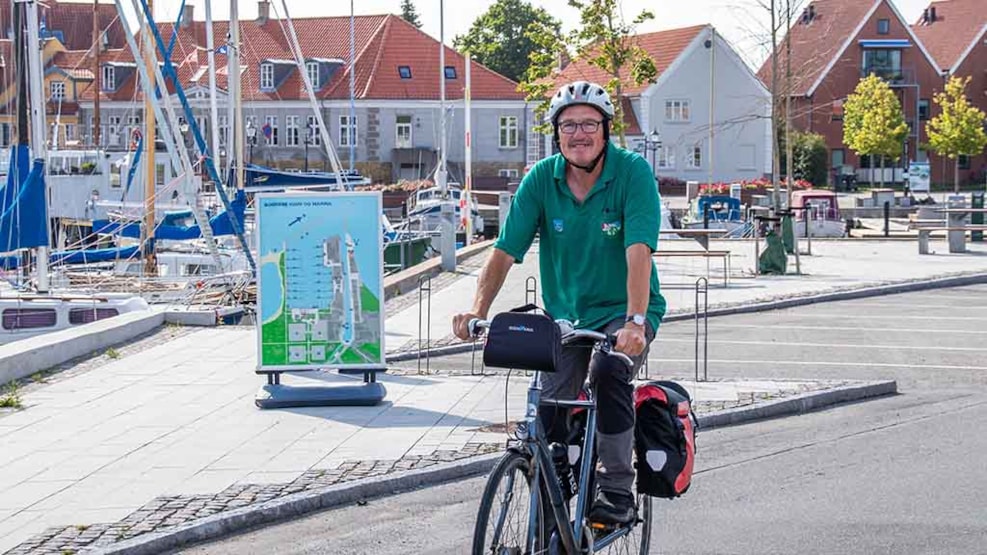 October's colours - On the trail of the old tracks
Go on a nice bike ride and enjoy the exciting stories of the old railways on North Funen.
We start at Bogense harbour, past the marina and to stations on the old railway route in beautiful fall - past Holse and to Brenderup Station. Then we come to Ore, before driving past stations, step boards and other places where the railway was once of great importance, on our way back to Bogense.
Along the way, there are beautiful viewpoints and good stories from our local guide Anders.
The bike ride is about 33 km long.
At the start of the tour, you can order coffee and layer cake from the guide and enjoy it at the Bogense Hotel at the end of the tour. When we sit down over coffee, the guide has some pictures to show of the old railway, as well as maybe a few extra stories. You pay at the hotel, and it costs DKK 73 per person.
When:
12.00-15.20
Thursday 19 October 2023