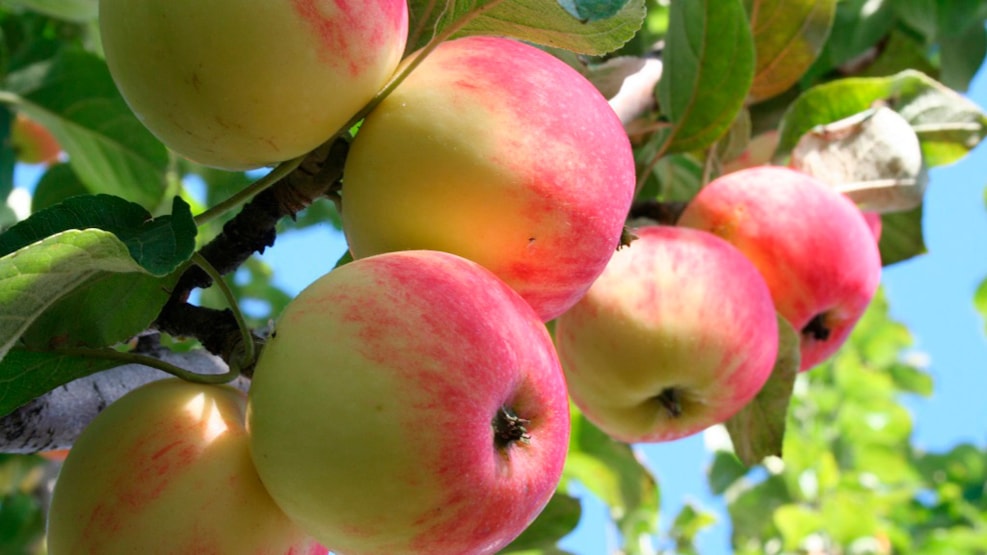 Nørreløkkegården Orchard
Nørreløkkegården is a real orchard on North Funen between Bogense and Brenderup where you can buy good Danish apples and pears. The farm shop is closed during the winter season.
Apples and pears
We grow and sell seasonal Danish apples and pears from mid-August to around 1 April. We sell the fruit in our farm shop. We also sell cold-pressed apple juice made from our own apples in bottles and 5-litre bags.
In September and October, you can pick apples and pears yourself. Check on the website for when it's possible.
Apple varieties: Sunrise, Red Gråsten, Filippa, Red Aroma, Cox Orange, Red Ingrid Marie, Rubinola, Elstar, Red Belle de Boskoop, Gala Must, Mutzu, Maribelle
Pear varieties: Clara Friis and Concorde
Opening hours
The farm shop is open every day during the fall season.