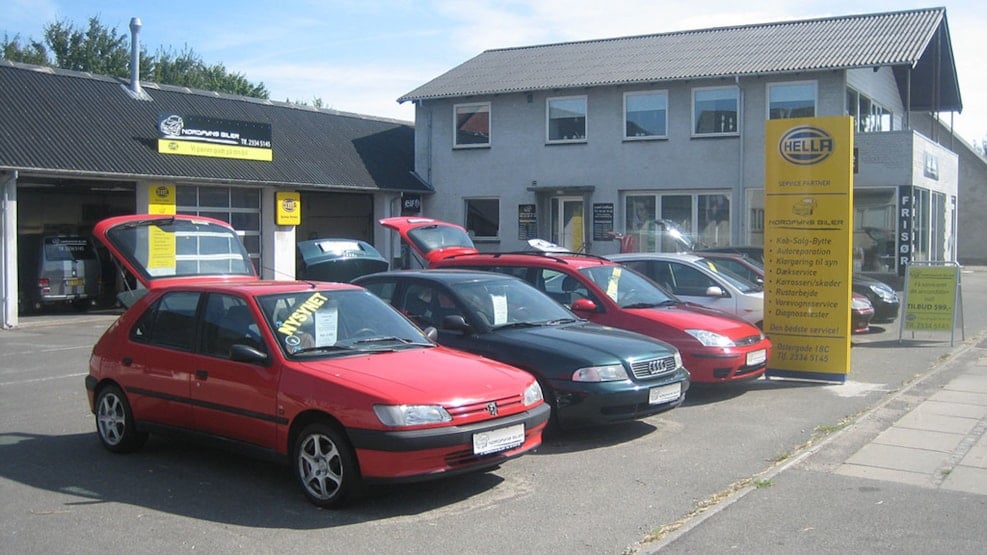 Nordfyns Biler
Do you need a car repair shop? Nordfyns Biler in Særslev repairs and offers service for all car brands.
Car repair and sales
At Nordfyns Biler (North Funen Cars), the well-equipped workshop performs all tasks from changing tires to motor repairs on all makes of cars. Nordfyns Biler is a member of Hella Service Partner who is your guarantee for top-notch work and high-quality parts.
Opening hours
Monday-Thursday: 7:30-16:00
Friday: 7:30-14:00
Saturday and Sunday: Closed