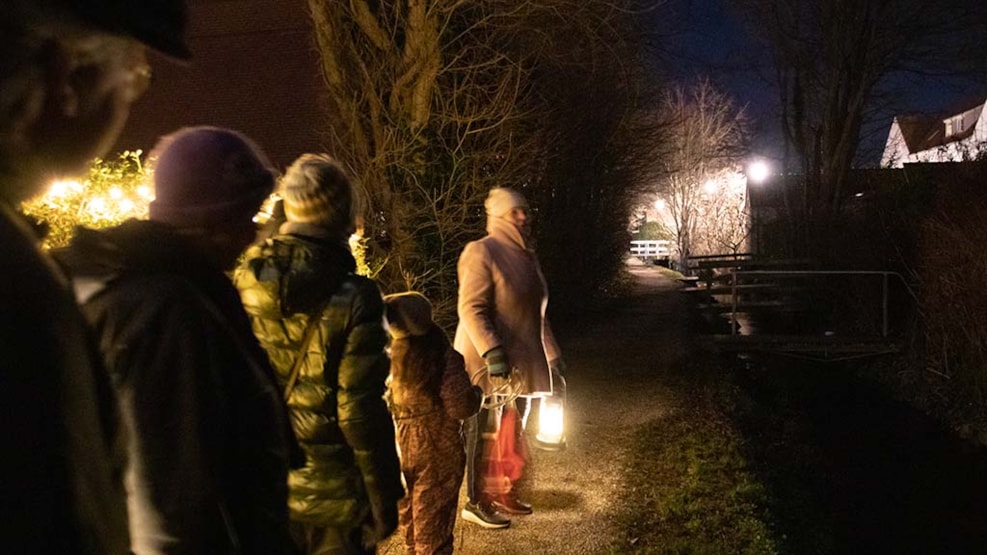 Night walk in Bogense
Join a guided tour of dark Bogense and hear about the old town's dark secrets - it's going to be spooky!
Darkness hangs heavily over the old town of Bogense, where a group of walkers with hurricane lamps quietly come walking through the streets. Leading the way is a woman who protects the pack and tells dark tales of the town's dark past.
Want to see more? Then come on a night walk in Bogense for the whole family!
We'll go on a night walk in the old part of town, passing the former railway station, the old harbour, the church and cemetery, the old grocery stores and the former mayor's residence. Along the way, the guide tells the old, spooky stories about Bogense.
When
Thursday 17 August at 20.00, Thursday 21 September at 20.00 and Thursday 19 October at 19.30. The walk takes up to two hours.
Price: 100 DKK for an adult and free for children up to 12 years old when accompanied by adults.
Practical information
Remember to wear warm clothes. The tour takes place both indoors and outdoors, but mostly outside.
It may be a good idea to bring a thermos of coffee or tea.